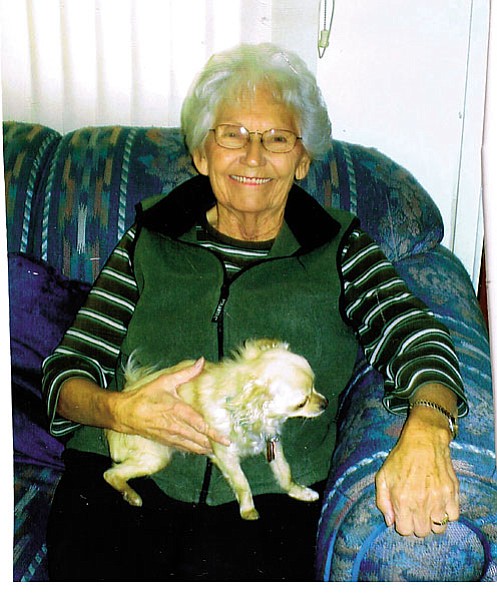 Originally Published: March 18, 2008 5:43 p.m.
Ellen Louise Prock died with family members by her side in Cottonwood March 15, 2008.
She was born in Red Oak, Okla., on Aug. 22, 1926, and had resided in Arizona for 62 years.
She was an avid sports fan. She loved gardening, sewing, family activities, and watching her grandchildren participate in sporting activities.
She is survived by her husband of 65 years, Dean; her daughters, Joyce Elms, and Gail Houser; her son, Roger; five grandchildren and seven great-grandchildren.
A memorial service will be held March 21, 11 a.m., at the chapel of Bueler Funeral Home, 143 Arnold St., Camp Verde.
More like this story