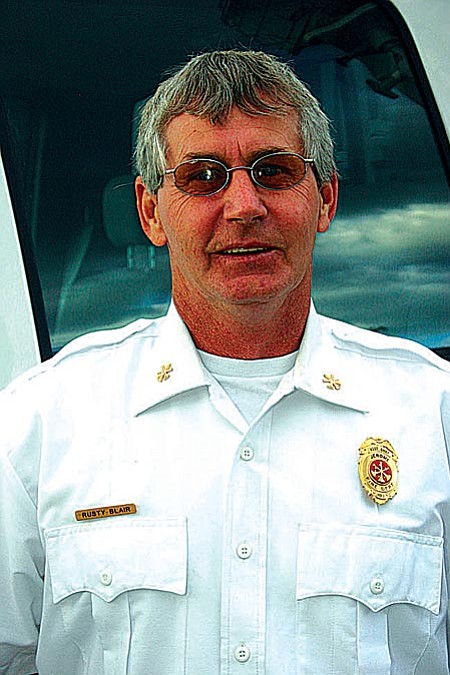 Originally Published: May 16, 2008 8:40 a.m.
The Jerome Town Council unanimously confirmed Rusty Blair Thursday night as the town's new fire chief.
Blair said he has quit his construction job and will work fulltime as fire chief.
"It's going to be different," Blair said, comparing construction work to the fire service. "I'm looking forward to the challenge."
The council's approval of Blair was a rubber stamp of an earlier vote by the fire department staff. Everyone on the council welcomed and congratulated Blair. Councilman Gil Robinson made the motion to approve the department's choice as its leader.
"Rusty has done an exceptional job of staying current with all the certifications," Robinson said.
Before the council voted, a letter of endorsement from Police Chief Allen Muma was read into the record. "I've always found him to be professional," Muma's letter stated. He said that Blair is "one of the most diplomatic individuals I know."
Blair has served on the Jerome Volunteer Fire Department since 1997. He has been assistant fire chief for three years and was a captain for five years. He is a fully certified emergency medical technician.
The new chief replaces Terry Molloy who served the department for many years and was recently selected to be the town's first fulltime, paid fire chief.
The department members voted last week for a change of leadership. It has been the tradition of the department to hold an election each year for its leadership. The members select the chief, who in turn is approved by the council and then answers to the town manager.
More like this story