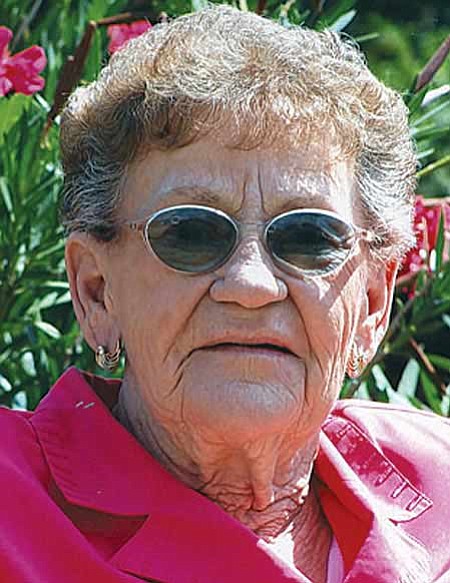 Originally Published: November 19, 2008 10:40 a.m.
Jeanie Newton, 73, of Camp Verde, died at home Nov. 13, 2008. She was born Sept. 18, 1935.
She lived in Arizona since 1962 and moved to Camp Verde in 1979. She loved her job as a waitress and worked in most of the cafes in Camp Verde. She loved visiting with her customers and giving them the best service.
She was married to the late Omar Newton.
Jean often baked pies and cinnamon rolls for the restaurants and was known as "The Pie Lady." She was well loved and will be sorely missed.
Survivors include her daughters Kathleen Dumas (Mike) and Fonda Hammond (Harold); two brothers; five sisters; two grandchildren and three great-grandchildren.
Memorial services will be Nov. 22 at 10 a.m. at Parkside Community Church, followed by a potluck at the church.
More like this story