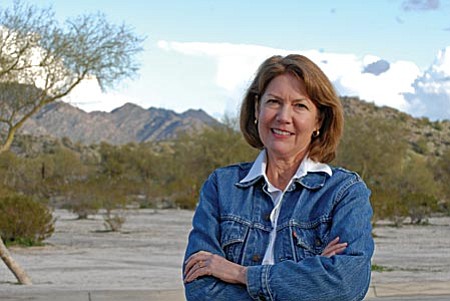 Originally Published: September 3, 2008 9:44 a.m.
Democrat Ann Kirkpatrick rolled to an easy victory for the Democratic nomination for Congressional District 1 during Tuesday's primary.
With 100 percent of precincts reporting early Wednesday morning, Kirkpatrick was the clear winner with 24,197 votes and 47.3 percent of the total votes cast. Her closest contender was Mary Kim Titla with 16,625 votes for 32.5 percent.
Howard Shanker came in a distant third with 7,329 votes for 14.3 percent. Jeff Brown received 3,041 votes for 5.9 percent.
In Yavapai County, Kirkpatrick received 6,675 votes to Titla's 2,013 votes. Shanker was close behind Titla in the county with 2,002 votes, and Brown received 432 votes
Kirkpatrick began her campaign in July 2007. She picked up early endorsements from Gov. Janet Napolitano and former Navajo Nation President Dr. Peterson Zah.
In an early press release Wednesday, Kirkpatrick said she has spent the past year talking with voters all across the district about the need for high-paying jobs in Arizona, affordable health care and a responsible energy plan.
"In Congress, I will work to break the partisan gridlock and reach across party lines to cut taxes for middle-class families," Kirkpatrick stated.
Kirkpatrick currently has two campaign headquarters, one in Casa Grande and one in Prescott. She plans to open another headquarters soon in Flagstaff.
More like this story