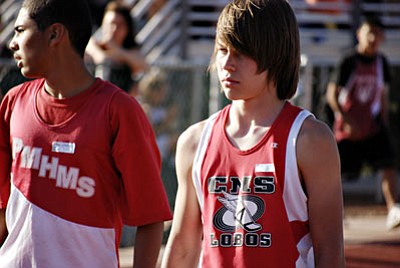 Originally Published: April 30, 2009 11:22 p.m.
hotos by VVN/Jon Pelletier
Middle School athletes from 14 local schools converged on the state of the art Sedona high track and field stadium on Wednesday for the final event of their season. The Middle School Track and Field regional championships included teams from Camp Verde, Cottonwood, Cornville and Beaver Creek to name a few.
Enjoy browsing through these great verdenews.com photos below. If you see any images you would like to purchase as prints or photo gifts, such as mugs, T-shirts, mouse pads, tote bags, etc, click this optional link to visit our online photo store.
More like this story