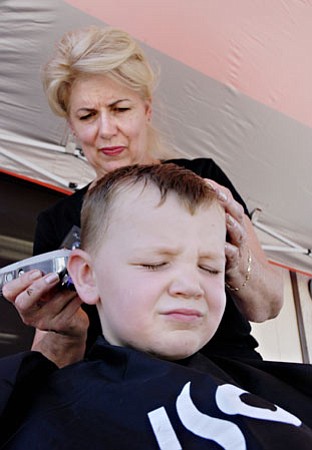 Originally Published: August 5, 2009 12:28 a.m.
Photos by VVN/Jon Pelletier
Siegel's Salon and Day Spa, located on S. Village Drive in Cottonwood, helped students start off the 2009 school year looking their best by offering free haircuts all day on Monday. Nancy Siegel recruited many local cosmetologists to donate their services and they performed a remarkable feat completing over 200 haircuts before the day was out. As well as the haircuts, the kids and parents were treated to grilled hotdogs, lemonade, face painting, free hair products and music from an onsite DJ, while those cutting hair were provided the services of a masseuse in the spa area.
Click here to request any of these images as prints for purchase
More like this story