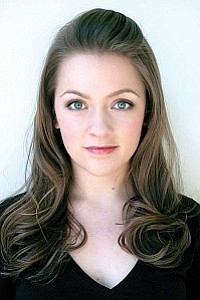 Originally Published: August 11, 2009 3:21 p.m.
The Verde Valley Sinfonietta, following a highly successful 2008-09 season's concert-giving, is pleased to announce its 2009-2010 season under Music Director David Cripps. 
"We have a truly exciting series of events, that will surely inspire and delight our rapidly-growing audiences in Sedona and Cottonwood, as well as a collaboration with the Master Chorale of Flagstaff, which will take our orchestra to Flagstaff for the first time," said Cripps. "We shall continue with our Kids' Supper Club series of Open Dress Rehearsals, which were highly popular."
The opening pair of concerts will take place the weekend of Nov. 7-8. The program opens with Mendelssohn's ever-popular and evocative overture "Fingal's Cave," also known as "The Hebrides."  This is appropriate, as 2009 is the bicentennial year of the great composer's birth.  Next comes Mozart's Clarinet Concerto, in which we welcome the first of our soloists, Alexander Laing.  Alex is Principal Clarinet in the Phoenix Symphony Orchestra, and thus no stranger to concertgoers in the "other" Valley in Arizona.
The Clarinet Concerto is one of Mozart's last works, written at a time of great personal suffering, and has a poignancy rarely found in the great classical works, especially in the wonderful slow movement.  After the intermission we shall play two works: Fauré's Pavane  and Schubert's Symphony No 5. 
Gabriel Fauré scored a big hit with our listeners last Fall when we played his pretty "Masques et Bergamasques" Suite, and his Pavane is one of his most endearing shorter works, in the style of the famous Requiem.  Franz Schubert's name is known to all music lovers - he began life as a singer, then turned to teaching and composing when his voice broke.  The Fifth Symphony was written when the composer was just nineteen, and pays obvious homage to Mozart as well as including Schubert's own brand of lyricism.
The Sinfonietta will perform Handel's Messiah in late November, with the Master Chorale of Flagstaff.  There will be two opportunities to experience this: a "singalong" in Cottonwood, at the newly-refurbished Mingus Union High School auditorium, and the following evening at Trinity Heights Methodist Church in Flagstaff, for those who prefer to listen rather than sing!
The Valentine's Day concerts this year were hugely popular and successful, so we shall continue the tradition in 2010 with concerts Feb. 6-7.  The soloist will be a young and highly talented soprano, Maranda Childs, who is a graduate of St Olaf College, Minn., now continuing her studies at University of Texas, Austin, as well as embarking on what surely will be a stellar career.  She will perform Mozart's Exsultate Jubilate in the first half of our program, and Franz Léhar's "Vilja" from "The Merry Widow" in the second.  We shall also offer two wonderful serenades:  Mozart's C minor for Wind, and the Dvorak String Serenade. 
April 2010 will see the Emerging Artist concerts with Anna Han as the piano soloist.  Anna was born in Arizona, will be just 15 years old in 2010, and has already appeared on NPR's "From the Top" series, as well as playing as soloist with the Phoenix Symphony. 2010 is the bicentennial year of Robert Schumann's birth, and Anna will play the Schumann Piano Concerto. 
This concert will begin with Ravel's "Mother Goose" Suite, as enchanting as its title sounds, and the second half is more Ravel: his "Pavane for a Dead Princess" - like the Fauré Pavane, an absolute gem of a composition. 
The season will end with Beethoven's Symphony No 8, reputedly the composer's own favorite.  He referred to it as "my little symphony.
Apart from Messiah performances, the Sinfonietta will play Saturday evenings in Cottonwood, and Sunday afternoons in Sedona - details as follows.
• Nov. 7, Feb. 6, April 24 - 7 p.m., at Emmanuel Fellowship Church, Fir Street, Cottonwood
• Nov. 8, Feb. 7, April 25 - 2:30 p.m. at Rock of Ages Lutheran Church, Dry Creek Road, Sedona
• Messiah performances: Nov. 21, 3 p.m. at Mingus High School, Cottonwood (singalong); Nov. 22, 7 p.m., at Trinity Heights Methodist Church, Fourth Street, Flagstaff
For more information, visit the VVS website:  www.verdevalleysinfonietta.org
More like this story