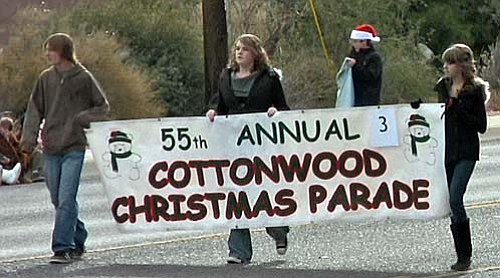 Originally Published: December 6, 2009 11:21 a.m.
verdenews.com video produced by Clayton Peterson
>>You need Adobe Flash Player to view this video. Click here for free download
Video length 8 minutes, 26 seconds
If you missed this year's Christmas parade, then you are in luck. Verdenews.com filmed the whole parade and has condensed the hour long event into a less than ten minute show.
More like this story