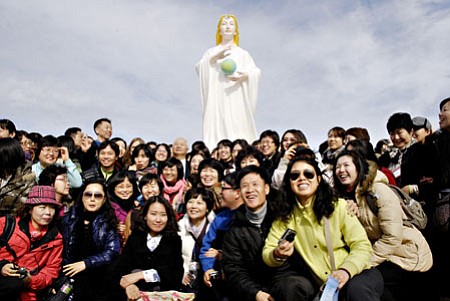 Originally Published: December 16, 2009 5:31 p.m.
Photos by VVN/Jon Pelletier
A huge crowd poured into large white tents on Bill Gray Road at the new Mago Earth Park Wednesday morning. This was the day when 600 dignitaries and guests from around the world gathered to celebrate the new Mago Earth Park and landmark statue of "Mago Mother Earth."
Click here to request any of these images as prints for purchase
More like this story