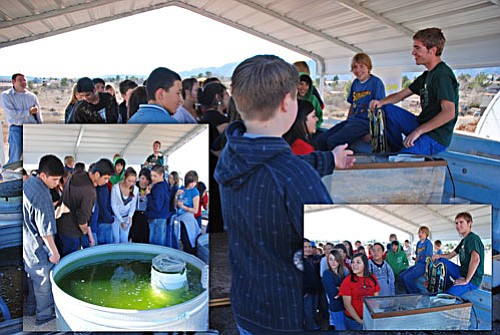 Originally Published: January 17, 2009 4:37 p.m.
Photos by VVN/Jon Pelletier
Over 380 students and many Middle School teachers converged upon Mingus High School on Friday to participate in Try CTE (Career Technology Education) Day. Students and teachers alike pitched their programs to prospective 8th graders from Beaver Creek, Clarkdale and Cottonwood over the course of the afternoon.
More like this story