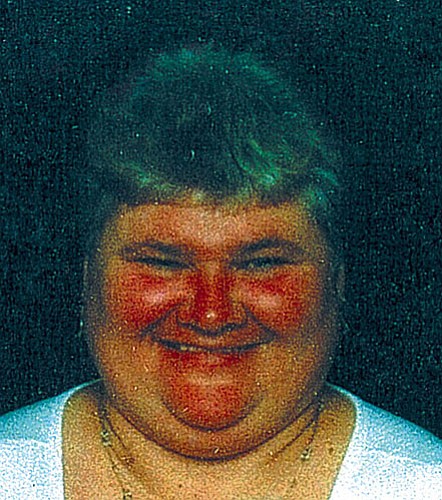 Originally Published: July 11, 2009 9:29 p.m.
Mildred Lee Greenrock, 44, of Camp Verde passed away quietly in her sleep on June 21, 2009, while visiting her family in Oklahoma. Born November 15, 1964 in Muskogee, OK to Dora Lucille and James Patrick Patterson. Mildred grew up in Eastern Oklahoma in Stillwell.
Mildred moved to Camp Verde in April where she met and married Billy Joe Greenrock on June 21, 1999. They made their home in White Hills M/H Park in Camp Verde. Mildred worked as a home health provider. She loved working with the elderly and disabled children. She also loved to go to yard sales and swap meets.
Mildred is survived by her husband Billy Joe; daughter Selena Marie Greenrock, stepdaughters: April Dewitt of Poteau, Cassy Dawn Johnson of Fort Smith, Arkansas, brothers: Edward Northen (Maralyn) Johnny Northern (Tina) all of Lawton, OK, Danny Northern (Dorthea) of South /Carolina and Johnny Northern of Texas. Sisters: Shirley Northern (Robert) of Arkoma, Hazel Patterson (Howard) of Columbus, Kansas, Sharon Northern and fiancée Wally of Iowa. Brother-in-laws, Sidney Greenrock (Rachel) and Chester Greenrock, all of Camp Verde, Eugene Greenrock (Verna) of California, 16 grandchildren, and numerous nieces and nephews. Mildred was preceded in death by her parents, James and Dora Patterson, sisters: Chalotte and Rosemary, and brother James Patterson.
A memorial in her honor will be held on July 18, 2009 at 2221 Sierra Verde Rd, #27 at 4:00 p.m. All that knew Mildred are WELCOME.
Information provided by survivors.
More like this story