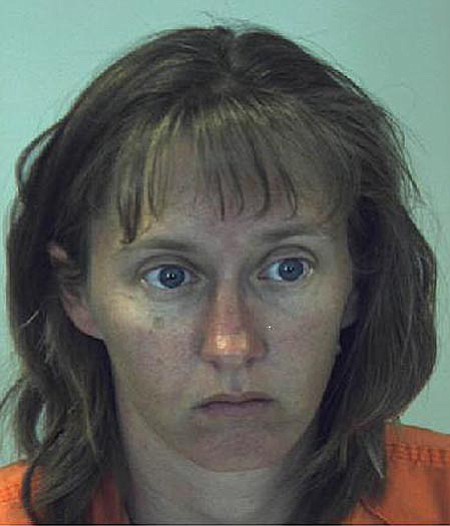 Originally Published: March 6, 2009 2:25 p.m.
The Yavapai County Sheriff's Office was called to American Heritage Academy in Cottonwood Thursday morning to investigate an alleged sexual encounter between a teacher and student. After an investigation, the woman teacher was arrested and booked into the Yavapai County Jail.
The school administrator who had suspicions about the teacher, Leonard Miller, reported the incident to the YCSO after allegedly catching the teacher and student in a compromising situation.
The principal told sheriff's detectives that he initially attempted to enter the classroom of biology teacher Emili Kay Daniels, but the door was locked. After unlocking the door, the principal saw Daniels and a 17-year-old male student near the teacher's desk. The student's pants were undone, exposing his underwear. Both teacher and student initially denied there was any sexual activity.
Daniels and the student were separated and remained on campus for the arrival of sheriff's investigators. During the subsequent investigation Thursday and Friday, the student allegedly admitted that he was having a relationship with Daniels that started last October.
The student said that in November the relationship became sexual. He said at least three sexually-related incidents occurred in or around the classroom.
Detectives are now also reviewing text messages and e-mails related to the relationship.
Daniels is 34 years old and lives in Camp Verde.
As a result of the investigation, Daniels was arrested and booked at the Camp Verde Jail on three counts of sexual conduct with a minor.
Sheriff's investigators are asking anyone with additional information about Daniels or this situation may contact Detective Shonna Willingham at (928) 554-8714.