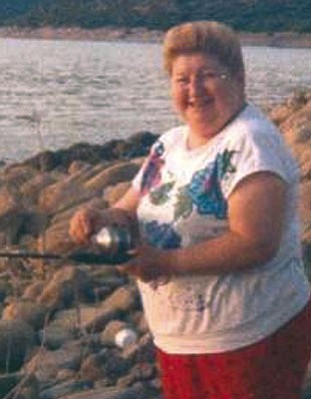 Originally Published: May 30, 2009 5:49 p.m.
Wanda U. Jeswick, 90, of Cottonwood died May 26. She was born January 11, 1919 in Chicago, Illinois, the daughter of Lucian and Frances Sieczkowska Prusiewicz.
She received an associate in arts degree from Wright Junior College. She was retired from Shamrock Frozen Foods in Phoenix. A member of the First Baptist Church, she enjoyed fishing, knitting, gourmet cook, gardening, sewing and was an avid reader.
Wanda had a great sense of humor, a sharp mind and was loved by all.
She was preceded in death by a great-granddaughter, Shausta Johnson and a son-in-law, Melvin McCombs.
She leaves daughters Carolyne McCombs and Catherine Johnson; sister Jane Komarnicki; two grandchildren and two great-grandchildren.
A memorial service will be held Friday, June 5 in the Westcott Funeral Home at 11 AM.
Donations in her memory may be made to The Master's Bible Church, 175 Kallof Place, Sedona, AZ 86336
An online guestbook is available at www.westcottfuneralhome.com.
Information provided by survivors.
More like this story