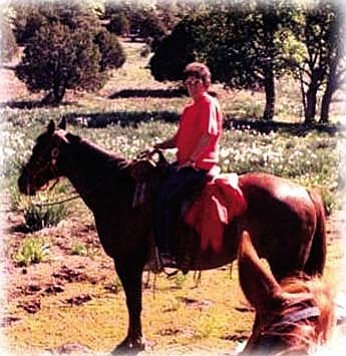 Originally Published: August 10, 2010 11:16 a.m.
Johnnie Mae Baxter Bozarth, 80, of Cottonwood died August 7. She was born September 21, 1929 in Phoenix, the daughter of John L. Walker and Rose Mae Coleman Walker
   She attended Camp Verde schools. She retired from the State of Arizona in 1997.
   Johnnie was a member of the Cottonwood Roverettes, played softball and loved traveling, camping and hunting. She was a woman of strong moral character and values. She walked before her children and grandchildren in love, strength and honor with a great pioneer spirit. An example to all following her.
Her first husband, Walter Baxter, preceded her in death.
She leaves her husband of 12 years, Cleo Bozarth of Placerville, California; daughters Kerry Vaughan (Mike) of Cottonwood, Vicky Steely (Jake) of Oklahoma and Michael McClendon (John) of Cottonwood; sister Shirlee Tidwell of Cottonwood; seven grandchildren and sixteen great-grandchildren.
   A memorial service has been held. Private burial was in Cottonwood Cemetery.
  An online guestbook is available at www.westcottfuneralhome.com
Information provided by survivors.
More like this story