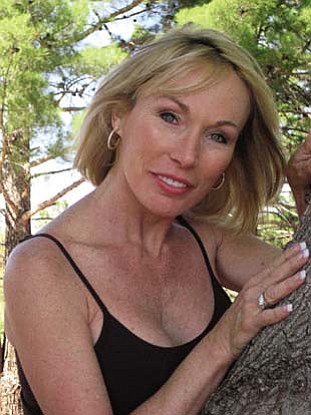 Originally Published: July 29, 2010 1:05 p.m.
The clock is ticking to submit nominations for the inaugural 2010 "Bright Heart Award" recipients. Verde Valley Presbyterian Church will honor three local volunteers during its 25th anniversary celebration, "2010 Harvest Moondance," on Saturday, Oct. 2, 7-9 p.m. "Bright Heart Awards" recognize Verde Valley residents who have provided superb examples of volunteerism, service or heroism to local residents. Nominees may be selected posthumously. Nomination forms are due by 5 p.m. today, July 30. For nomination forms, contact the church office at vvpchurch@gmail.com or (928) 634-0019.
 Verde Valley Presbyterian Church's 25th anniversary gala, "2010 Harvest Moondance," doubles as a community outreach project with part of event proceeds being donated to each of the award recipient's nonprofits of choice. Advance tickets are now available. Suggested donation is $5 and up ($10 at the door, if seating is available). Seating is limited so buy your tickets early. To purchase advance tickets, call (928) 649-6599.
The "2010 Harvest Moondance" includes sweets and treats along with big band/ballroom dance entertainment with Shondra Jepperson of Sedona's popular duo Entertainment by Tom & Shondra as emcee/DJ. Sedona Ballroom will provide a ballroom dance exhibition and free group dance lesson, and part-time Sedona Ballroom instructor Sherry Ticktin will be available to help guests navigate the dance floor.
 The community is invited to attend the "2010 Harvest Moondance" on Saturday, Oct. 2, and enjoy a special 25th anniversary inspirational message from Pastor Bobbye Clark on Sunday, Oct. 3, at Verde Valley Presbyterian Church, 1500 E. Hombre Drive, Cottonwood.
More like this story