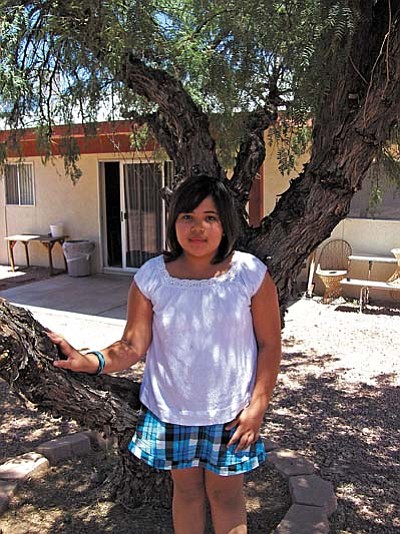 Originally Published: June 17, 2010 1:04 p.m.
Think back to when you were young. Who taught you to fly a kite, or bake cookies, or how to paint your nails? Maybe it was a coach that taught you how to shoot a basketball. An Aunt who always listened and made you feel important. Or a teacher who helped make you into the person you are today!
You can do the same thing for a young person by becoming a Big Brother or Big Sister. Right now, there are hundreds of boys and girls in the Verde Valley and Sedona who are just waiting for someone like you.
Meet Stephanie. She is a giving, sweet, serious 12-year-old. She doesn't smile much and is a bit shy. Stephanie enjoys sports and plays basketball. She also likes movies, bowling, cooking, arts and crafts and writing and making gifts and cards for friends. When she grows up, she wants to go to college and get a good job as a chef.
Stephanie likes school because she can meet her friends there. She is a good student, getting mostly A's and B's in school. She sometimes struggles with math. Her favorite book is "Twilight," but doesn't like reading unless it is really interesting.
Stephanie's mother would like her to be matched with a Big Sister or a Family that would help Stephanie have fun, be a kid, enjoy herself, and help her realize she is her own person. Stephanie wants to be matched with someone that would spend time with her and introduce her to new activities and events.
Join Yavapai Big Brothers Big Sisters today by becoming a Big Brother of Big Sister to a young person like Stephanie! Just a few hours a couple times a month is all it takes to change a life. Contact Big Brothers Big Sisters at 928-634-9789 or online at www.azbigs.org. You'll be glad you did!
More like this story