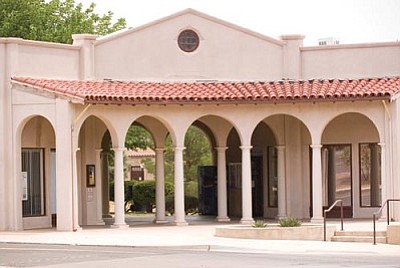 Originally Published: June 20, 2010 9:44 a.m.
CLARKDALE - The Town Council will hear input from the public on a proposed water-rate increase Tuesday during a special meeting at 3 p.m. Also on the agenda is discussion and possible adoption of a preliminary budget for fiscal year 2010-2011.
During a work session April 27, the council directed staff to move forward with the process for an increase in the town's water rates. After the public hearing June 22, if the council approves the increase, the new rate structure will become effective in 30 days.
A notice of intent to set water rates shows that rates will increase from $4.00 per thousand gallons used for 1,001 to 5,000 gallons per month to $4.35, and from 5,001 to 10,000 gallons will go up to $4.45.
Between 10,001 and 20,000 gallons per month the rate will increase from $5.60 per thousand gallons used to $6.25 for up to 15,000 gallons and to $6.50 from 15,001 to 20,000 gallons. Rates over 20,000 gallons will go up in increments from $7.84 per thousand gallons used to as high as $9.60 per thousand.
The council also is considering a surcharge, based on meter size, for water system replacement. The charges range from $2.00 per month for a 5/8-inch meter to $106.08 per month for an 8-inch meter. For customers with a 1-inch meter installed for the sole purpose of a mandated residential fire sprinkler system, the charge will be $2 per month.
Regarding discussion of the preliminary budget, a PowerPoint presentation will review total expenditures and total revenues for each fund. The final budget hearing and approval is scheduled for July 27.
Another agenda item is for a resolution that will change the place of council meetings to the Administration Building Community Room at 39 N. Ninth St. beginning July 13 through Sept. 14.
The council now meets in the Men's Lounge of the Clark Memorial Clubhouse at 19 N. Ninth St.
More like this story