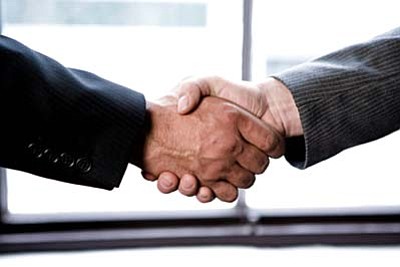 Originally Published: March 4, 2010 4:54 p.m.
The pieces of the puzzle continue to fall into place for the latest in the decades-old issue of unifying the Cottonwood-Oak Creek and Mingus Union school districts.
The current political leaning of the two school boards has resulted in a directive to the Mingus and C-OC superintendents to make unification happen.
At the same time, the respective school boards are not intent on rushing into a merging of the school districts, nor are they going to do it at the risk of fiscal upheaval of the local education system.
The major stumbling block in the path of unification deals with the disparity in teacher salaries between the two districts. Mingus teachers generally command a higher salary than their C-OC counterparts.
This past week, the two school boards learned that House Bill 2587 was unanimously approved. That should be viewed as good news for unification supporters.
The measure, which also must be approved in the Senate, provides state assistance in equalizing teacher salaries of unified districts. It further stipulates that a qualifying unification will develop a new flow chart designed to reduce administrative costs, increase the dollars in the classroom, and use the savings to equalize teacher salaries.
Still, it's no guarantee the measure will be signed into law, or even if it does that unification will occur in the Upper Verde. Historically speaking, unification has never been a popular topic in the Upper Verde.
But with changing times come new perspectives.
If unification is to occur between Mingus and C-OC, the school districts caught a good break this week.
More like this story