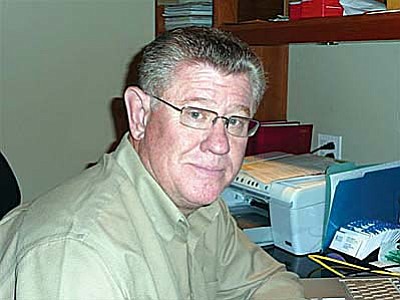 Originally Published: May 13, 2010 2:55 p.m.
COTTONWOOD - The effort to unify Mingus Union High School and Cottonwood-Oak Creek districts has been dealt a blow that, if not fatal, leaves it barely clinging to life.
The Arizona Senate effectively killed HB 2587, which passed the House in March by a margin of 60-0.
HB 2587 was designed to help districts in Arizona pay for unification. The administrators and governing boards at MUHS and C-OC had asked the state for help with the additional costs of equalizing teacher salaries between the districts if unification becomes a reality. That cost was estimated at $1 million for the first year alone.
During joint talks about unification, it was made clear from the beginning that unless money came from the state, the unified district would not be able to afford the cost of equalizing the salaries of teachers. Teacher salaries at Mingus are generally higher than those at C-OC.
The unification assistance bill (HB 2587) stipulated that a qualifying unification would develop a new flow chart designed to reduce administrative costs, increase the dollars in the classroom and use the savings to equalize teacher salaries.
C-OC Superintendent Barbara U'Ren told her board Tuesday night during regular session that HB 2587 had died on the floor of the senate. "It did not pass," she said.
U'Ren explained that an add-on amendment at the last minute would have required taxpayers in the unified districts to pay for half of the unification assistance money. That effectively killed the bill.
U'Ren told the board that staff and administration now will need direction from the board on how to proceed, if the board in fact decides it wants to proceed with unification.
MUHS Superintendent Tim Foist said Wednesday morning the unification assistance bill could be brought back next year. He pointed out that the senate will have some changes after the November elections.
Foist said that MUHS must see if the C-OC board wishes to proceed. He said the MUHS board has signed all of the forms.
Foist said he still believes there are savings from unification. "But there are always small turf issues to work out, and that is what will shut down the savings," he said.
He said that schools in this entire valley need to look at shared services. "I hope we can start discussions with the other high school neighbors," Foist said.
More like this story