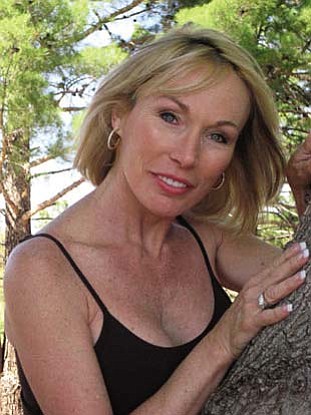 Originally Published: September 2, 2010 1:28 p.m.
Dust off your dancing slippers and prepare to learn the latest grooves as Verde Valley Presbyterian Church celebrates its 25th anniversary with the "2010 Harvest Moondance" on Saturday, Oct. 2, 7-9 p.m.
This all-ages community outreach gala coincides with the inaugural "Bright Heart Awards" to be presented to two Verde Valley residents (and one posthumously) who have provided outstanding examples of volunteerism or acts of humanitarianism to area citizens.
Several local dignities are expected to attend the awards presentation to be held during the Harvest Moondance.
Sweets and treats will abound during Harvest Moondance when the sanctuary will magically transform into a dance floor where veteran dance instructor Sherry Ticktin and Thomas Felix of Sedona will present a dance exhibition and free group dance lesson appropriate for all ages - from 16 to 100.
The multi-talented Shondra Jepperson of Sedona's popular duo Entertainment by Tom & Shondra will emcee/DJ this exciting event. No partners required; singles are encouraged to attend.
Early-bird tickets to the Harvest Moondance are still available but going fast. Suggested donation is $10.
For advance tickets, call (928) 649-6599.
A portion of event proceeds will be donated to each of the three award recipient's charity of choice.
All events will be held at Verde Valley Presbyterian Church, 1500 E. Hombre Drive, in Cottonwood.
For more information, contact the church office at vvpchurch@gmail.com or (928) 634-0019.
More like this story