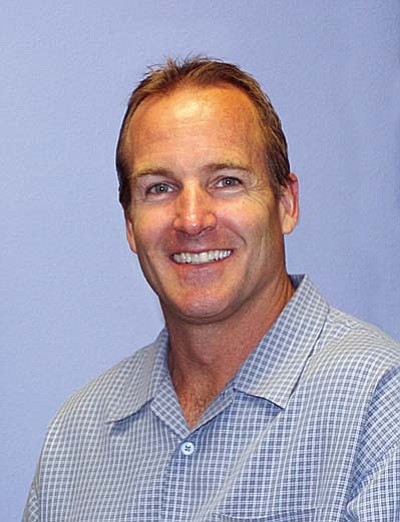 Originally Published: April 19, 2011 12:21 p.m.
Orthopedic physician Bradley Williams, M.D., Ph.D., recently joined Verde Valley Orthopedic Associates, a service of Verde Valley Medical Center (VVMC).
Dr. William's new office is located at 450 S. Willard St., #115, just across from VVMC on State Route 89A.
Williams is accepting new patients; to make an appointment with Dr. Williams, call (928) 634-0323.
Dr. Williams has been on staff at VVMC since 2006. His expertise includes state-of-the-art minimal incision and arthroscopic treatment of common overuse and sports injuries. He specializes in the arthroscopic treatment of shoulders, knees and ankles, customized total- and partial-knee replacement surgeries, as well as non-surgical rehabilitation therapies.
In addition to his medical degree, Dr. Williams holds a Ph.D. in sports exercise metabolism, he is fellowship-trained in sports medicine and is a member of the American Academy of Orthopedic Surgeons. He enjoys biking, hiking and spending time with his family.
VVMC's orthopedic physicians specialize in the surgical and non-surgical options for arthritis, tendonitis, work- and sports-related injuries and back injuries, as well as joint replacement.
To learn more about Verde Valley Orthopedics, visit VVMCOrthopedics.com.