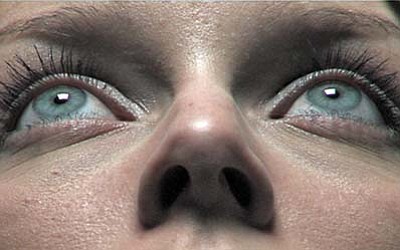 Originally Published: December 12, 2011 9:03 a.m.
The Zaki Gordon Institute for Independent Filmmaking (ZGI) is proud to announce Susanne Barr, ZGI Film School Alumni, just received her fourth festival award. She received the Merit Award from Indie Fest for her thesis film Christel Clear. The Indie Fest says, "Indie awards go to those filmmakers who produce fresh, standout entertainment, animation and compelling documentaries. The Indie is a showcase for cinematic gems and unique voices."
The documentary Christel Clear is the mesmerizing story of Christel Nani, who spent 16 years as a trauma RN in New York City's busiest emergency rooms. Christel's life is turned upside down when she realizes she knows the medical diagnoses of her patients before any X-rays are given, or tests taken.
Barr's film will also screen at The Paranormal, Conspiracy, Inspirational Film Festival in Florida. They called her film "exceptional in its commitment to exploring new ideas, exposing the truth and enlightening today's audiences."
Barr is a graduate of the unique, hands-on film school in Sedona, Arizona. The Zaki Gordon institute was founder more than a decade ago to provide affordable, experiential film education opportunities to all students.
Christel Clear is an Official Selection at the Irvine International Film Festival taking place Jan. 12-16 in Irvine, Calif. Barr will be on hand for Q&A after the film's screening. In addition, Barr's film was chosen as a Silver Screen Award Winner at the 2011 Nevada Film Festival. Only a maximum of ten films in each competitive category are honored with this prestigious recognition.
"At its most elemental, filmmaking is storytelling recorded in light and sound," says founder and acclaimed screenwriter Dan Gordon, who wrote such blockbusters as Passenger 57, The Hurricane and Wyatt Earp. "To that end, the students at ZGI analyze, discover, and invent stories; we teach them to tell these stories in image and sound; and assist them in creating their own short film, all within nine months."
The focus on mentors with real world experience extends beyond the staff at ZGI to the vast array of guest lecturers that have visited Sedona and Northern Arizona to speak at the school.
"It's instrumental for these young filmmakers to get first-hand information and advice from those who are in the business day in and day out," Gordon expressed, "When you're a filmmaker, there's not a standard career path. We want our students to understand the reality of what's required to become a working filmmaker."
Additionally, Daniel Dubiecki, Academy Award-nominated producer of such films as Thank you for Smoking, Juno, and Up in the Air, is one of the adjunct faculty who supports the film school. "I have been a fan and supporter of ZGI since I first visited over ten years ago. I loved how fast the students were able to get their hands on equipment," Dubiecki remembers, "the full immersion program reminds me of the film classes Zaki and I had together, but, it took us years to learn what these students are learning in a nine month program."
ZGI students have had the opportunity to learn from a prestigious host of guest lecturers including Kathleen Glynn, Michael Moore's producer; Sterling Anderson, writer of The Unit; Ed George, nature cinematographer who regularly shoots for National Geographic and Discovery and Dan Petrie Jr., Oscar nominated screenwriter.
Fully accredited as part of Yavapai College and a member of CILECT, the association of the world's major film and television schools, ZGI has earned a reputation for delivering quality education at a very reasonable price. Gordon strongly believes that keeping the tuition affordable gives students more mobility after graduation.
Northern Arizona University (NAU) is now be offering a minor in Filmmaking, through coursework at ZGI. Conversely, students that attend ZGI, directly, will now be able to transfer their credits seamlessly into a bachelors program at NAU. Students may choose from a narrative or documentary track and in only nine months, they walk away with their own short film as a calling card.
ZGI is located in the Yavapai College Sedona Center for Arts and Technology, 4215 Arts Village Drive, . The film school is now accepting applications for Fall 2012. ZGI also offers numerous filmmaking workshops throughout the year, to the public. To learn more about Sedona's film school, please visit www.zgi-yc.com.
More like this story