Originally Published: February 3, 2011 1:22 p.m.
COTTONWOOD - Cottonwood voters will elect three candidates for four-year terms this spring. These are the backgrounds of those candidates.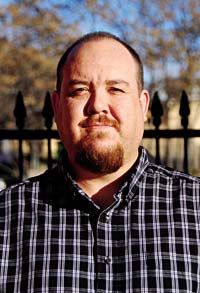 Jesse Dowling, 39, has lived in Cottonwood for 14 years and the Verde Valley for 39.  
Bio: Born and raised in Jerome, attended school in Clarkdale and Cottonwood, graduated from Mingus Union in 1989. Worked local jobs until I went to school for Drafting in 1991/1992. Since then I have been here in the Valley working in the Engineering and Information Technology industry.
Enjoy guitars and drums (father makes and repairs guitars), and Volkswagens. Also enjoys black powder canon shooting for the Mingus Union High School football and cross country teams.
Have assisted in the master planning of the Riverfront Park Sports Complex.
Why running for council: Having lived here my whole life I think I bring a combination of an appreciation for the historic nature of the area combined with an understanding of the changes we have seen over the decades. Knowing that we can move into the future while still respecting and preserving our past is a crucial part of maintaining the place we have all chosen to live. Integrating the lifetime I have spent here with the knowledge of advancing technology and understanding that we are not living in a world that waits for us to catch up to it, is crucial to my success in becoming a council member and the overall success of our City.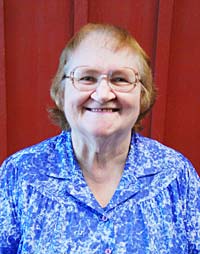 Mary Eichman
Bio: Born in Baraboo, Wis., home of the Ringling Brothers Circus. Spent childhood in south central Wisconsin. Graduated high school. Full-time jobs in a quality control lab at plastics factory and at Parker Pen; bakery manager, financial aid worker at Rock County Social Services, account clerk at District Attorney's office.
Moved to Mesa, Arizona in 1980. Worked as secretary/office manager at YMCA, at Mesa Police Department as a Records clerk five years and Police Records Shift Supervisor for 10 years.
Seasonal office jobs after retirement at Sun Life RV Resort in Mesa, Tax One and H&R Block in Cottonwood. Most employment required extensive public contact.
Volunteer and non-profit experience includes Milton Choral Union, Janesville Literacy Council, church trustee and finance committee member. Organized food service and established successful food stand that served healthy breakfast and sandwich options at county fair.
Received Yavapai County Unsung Hero Award and City of Cottonwood Appreciation Certificate in 2009.
Why running for council: Believe in planning for the future. Interested in sustaining a good quality of life in the city with focus on street improvements, recycling and conservation. Attended most city council meetings during the past year learning that the city has a long-range plan and is providing appropriate services to citizens.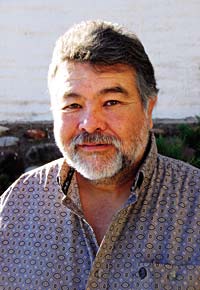 Ruben Jauregui, 62 years old and has lived in Cottonwood for 33 years.
Bio: I have been married to Veronica for 42 years and have two children, Theresa and Ramona. My wife and I have owned a local business, Wild West Haircutters and Stylists, 33 years. I am a Vietnam veteran and am a member of the local American Legion, Loyal Order of Moose and the Veterans of Foreign Wars.
My community involvement includes having served as a member of the city's Parks and Recreation Commission for three years, I was coach for the Verde Valley Softball Association and served as an interpreter for the Yavapai County Justice Court under Judge Jack Findlay. I was elected to the Cottonwood City Council in 1995 and was elected Mayor in 1997 and re-elected in that capacity through May of 2007.
Why running for council: I am interested in again serving on the City Council and decided to run for office because Cottonwood is where my wife and I have chosen to live, raise our two daughters and establish a business. It's been our home for 33 years and the community has supported our businesses and us personally through the good times and the bad times. I am interested in giving back to the community, and because of my past service to the city and my experience having served on the council, I feel I can been an asset to the community and help guide the city through the difficult and unpredictable times we are experiencing. There is a quote I carry in my wallet that states "There is no limit to what you can accomplish if you don't care who gets the credit." If we all work together we can accomplish a lot and I hope I can, once again, work as a member of the council and serve my community.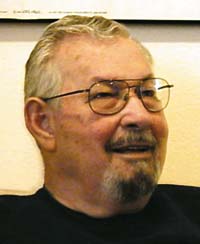 Duane Kirby
Bio: 81, born in Rockford, Ill., and moved with his family to St. Louis, Missouri in 1939. Started sixth grade at Zion Lutheran School in St. Louis and went to Concordia Teachers College High School in River Forest, Illinois, graduating in 1947. He has also attended Yavapai College courses in Conversational Spanish and Computer Upgrading and Maintenance.
Kirby worked three years for KFUO Radio in St. Louis prior to military service, where he obtained his commission as a 2nd lieutenant at Ft. Bliss, Texas, serving one year in the continental United States and one year in Korea. On discharge he went worked for Radio and Television station KFVS, Cape Girardeau, Mo. He purchased KVIO in Cottonwood in 1966 and sold it in 1979, operating a shopping center maintenance business for one year.
Duane was elected to the Yavapai County Board of Supervisors, serving from 1981-1984. In l986 he became district manager for the Camp Verde Sanitary District. In 1991, he purchased Mountain View RV Park in Montrose, Colorado, but continued to spend winters in Cottonwood. Selling the RV park in 1997, Kirby retired to Cottonwood and has lived in the Pine Shadows Community the last nine years.
He married Charlene Mildred Holmes on October 8, 1949, and has been blessed with five children, 12 grandchildren and 13 great grandchildren.
While living in the Verde Valley for 40 years he has been active in numerous organizations:
Why running for council: Devoted most of my life to my family and the community. Community has only come second in my activities and family comes first. I have been involved in this community since 1966, 45 years of direct involvement. I am actively involved in what goes on here. I don't have a specific agenda.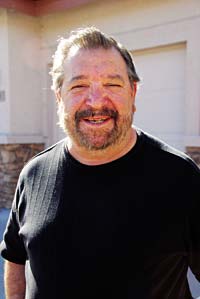 Alan Edward Lawhorn
Bio: 67, Born and raised in San Francisco. Have lived in Cottonwood for the last 7 and a half years.  I am a high school graduate, with continuing education for 25 years in the elevator industry. A veteran of Viet Nam war 1961-1965, and honorably discharged from the USAF.
 I worked as an Elevator Constructor for 37 years. I have counseled adults with problems for over 25 years.
Why running for council: I am running for city council because I know that I would be fiscally responsible in this down economy.  I believe it is a time to be prudent with projects that seem to be unnecessary at this time, such as, the proposed new waste water plant.   We have a perfectly adequate waste water and  Cottonwood has had only a 5 percent population growth since 2005, so the expenditure on new plant would not be justified.   The present down-turn in the economy does not appear to be slowing down, and we need to be tightening our expenditures right now.  We need to keep our reserve monies for essential projects and services , such as fire and police protection, amongst other essentials.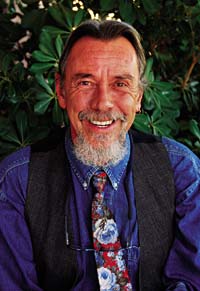 Terence Pratt
Bio: 59, an English Professor at Yavapai College for 16 years, lived in Cottonwood for 15 years. My interests are people, quality of life, literature, art, social and political issues, exercise and the outdoors.
I come from a family that was working class and very politically involved. Much of our family conversations were about social issues, political issues and the importance of education. I was raised with a strong social conscience and an early supporter of civil rights for all and for women's rights. I remember reading John Steinbeck's In Dubious Battle when I was 12 and feeling compassion for the struggling workers whose plight Steinbeck depicted.
I am a member of the Kiwanis Club and have been a supporter of arts and entertainment events and have volunteered for events scheduled by our Parks and Recreation Department. I've also coached youth basketball and baseball and have found being involved in these activities rewarding.
Why running: I am running again for City Council mainly because I love the City of Cottonwood, its people and its role as the hub of the Verde Valley. The work I've done for the city and its people has, I believe, helped us maintain a healthy quality of life. I've been an avid supporter of the arts (the idea for Walkin' on Main was mine), recreation, supporting local privately owned businesses and street improvements. As an educator, I know the importance of doing one's homework and collaborating with others, and that is how I've conducted myself as a City Council member. I study every issue carefully before meetings, consider all points of view and make my decisions on what I believe is good for the citizens of our city.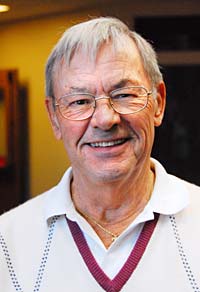 Darold Smith
Bio: Married 30 years, with three children, eight grandchildren, and four great grandchildren. A veteran of Korean and Viet Nam Wars- (1954-1963) honorably discharged. Warrant Officer, United States Coast Guard, 1964-1974. Businessman: Lynnwood, and Bellevue, Washington, 1982-2000. Cottonwood resident-2000 to present.
Member: Clarkdale-Verde Valley Kiwanis Club, Friends of Cottonwood. Commissioner: Cottonwood Planning and Zoning Commission, 2008-2009. Member Cottonwood City Council, 2009-Present.
My passion is golf.
Why running for council: I wish to be re-elected to help protect scarce taxpayer resources and encourage a more prudent and cautious approach to spending existing reserves on projects that are not vital at this time. I want a greater focus on local issues such as improving many of the roads in the community. I want to ensure that current fire and police protection is maintained at a very high level. I also want to ensure that Cottonwood's government is fair and open to all its citizens. I want to seek creative ways to improve the economic condition of our businesses and citizens. I believe that my experience in the last two years as a member of the Council has provided me with experience that I can use effectively to better protect the best interest of the community and to be even more responsive to community needs.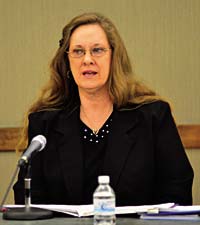 Diane Joens is the lone mayoral candidate still in the primary election.
Diane Smith Joens, 59, has lived in Cottonwood for 25 years.
Bio: She is currently serving a four-year term as Mayor of Cottonwood, and 4-year Council term prior to that. She worked in the Yavapai County Board of Supervisors' office four years. She earned numerous certificates with the Department of Economic Security, and at the Verde Valley Manor where she determined eligibility and occupancy. for Rural Development and the Department of Housing and Urban Development (HUD) programs. She has numerous credits from Yavapai College.
Why running: Mayor Joens enjoys leadership duties and serving the public. She strives to work in a collaborative environment that includes citizens, professional staff, the city council, and mayor. If the public so chooses, she is happy to offer her time and services to the community as its mayor for another term. She believes her first responsibility is to serve the citizens of Cottonwood, always reaching out to the region whenever possible. The city of Cottonwood is a reliable regional partner. Diane believes strongly in the responsibility each of us has to public service.  She likes the quote, "Always remember that you are a public servant, and as such your position, whether paid or voluntary, exists so you can serve the public."
Diane Joens is passionate about the city of Cottonwood, serves on many water working groups and the League of Arizona Cities and Towns Resolution Subcommittee. Diane's philosophy is to seek responsible planning to accommodate both the needs of people and the environment. Diane also served on the Arizona State Parks Director's "Brain Trust." She is a tireless advocate for state and local parks and recreational opportunities, and is always excited to see lots of cars parked at the Cottonwood Recreation Center.