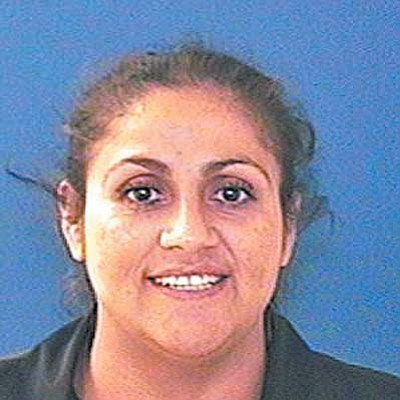 Originally Published: January 18, 2011 3:16 p.m.
COTTONWOOD -- Ana Isabel Ochoa, 39, was arrested last week on several charges of fraud schemes, theft and forgery. Cottonwood Police learned of the incidents when the owner of the Jack in the Box restaurant discovered discrepancies in the accounting and time sheets prepared for the business. As manager, Ochoa had access to the documents. Detectives were able to assemble documents, including forged company payroll checks, time sheet records and other business-related forms were believed to be completed by Ochoa.
Police estimate she stole approximately $27,000 over the course of nearly two years by forging payroll checks and other documents. Payroll checks were generated and paid to Ochoa for former employees who no longer worked there as well as others that had not worked during the numerous pay periods reported. Ochoa was booked in to the Yavapai County Detention Center and is currently in custody and held on a $75,000 bond.
Verde Village vandalism
VERDE VILLAGE -- On Jan. 10, Yavapai County Sheriff's Office deputies were dispatched to Verde Village regarding several criminal damage incidents. The first report said that a victim's windshield had been smashed in the 1600 block of Pecos Drive about 2 a.m. A friend of the victim reportedly saw a possible suspect car driving from the area.
Several additional victims reported damage to mailboxes and car windows that afternoon and are believed to be related to the window smashing.
In all, a camper window was smashed on Acoma Drive; a truck windshield destroyed on Del Mar Drive; two cluster mail boxes were damaged on Quail Springs Ranch Road near Old 279 and at Quail Run Road at Quail Springs Road.
Deputies believe the suspects drove by their targets and damaged the property while still in their vehicle with use of a long, slender, rod type instrument.
No one has been able to provide leads to the crimes, so far. Anyone with knowledge of the suspects and/or suspect vehicle, you are urged to contact YCSO at 928-771-3260 or Yavapai Silent Witness at 1800-932-3232.
Drunken stabbing
CAMP VERDE -- Just before 1 a.m Friday, Camp Verde Marshal's Office reports that 69-year-old Mose A. Geter Sr. stabbed a 36-year old man six times in the jaw.
The assault occurred at a home on Cliffs Parkway. Both men were intoxicated.
The victim was flown to Flagstaff Medical Center, treated, and released on Saturday. After a lengthy investigation, Geter was arrested for aggravated assault and booked into the Yavapai County Jail.
More like this story