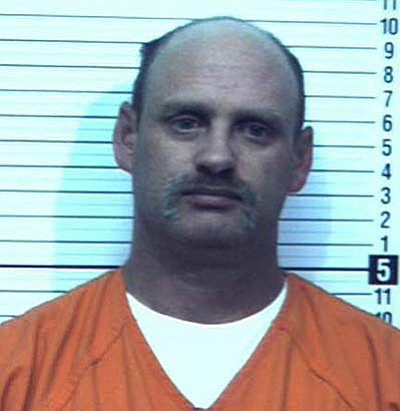 Originally Published: January 27, 2011 3:53 p.m.
CORNVILLE - On Jan. 25, Yavapai County Sheriff's Office deputies were called to the Cornville area regarding a driver firing his handgun during a traffic dispute. The incident occurred on Cornville Road around 11:30 p.m.
The victims told deputies that a silver Ford truck with decals on the side was tailgating their vehicle, flashing its high beams, and driving recklessly. They said slowed so the truck could pass, but it continued following and driving recklessly. The passenger in the victim's vehicle then observed a muzzle flash and both victims heard a gunshot. The shot appeared directed at their vehicle and came from the driver's side window of the Ford truck. No one was hit, and the truck then pulled to the side of the road. The victims continued to a gas station and called YCSO via 911.
Deputies located and stopped the suspect vehicle in Rimrock. The driver, 42-year-old Matthew Jones from Rimrock, initially denied any involvement. When deputies found an empty holster in his vehicle, Jones explained that he owned a handgun in the past but lost it recently.
The victims showed deputies an area where they saw the suspect vehicle on Cornville Road. During a search, deputies found a .45 caliber handgun. When Jones was questioned following this discovery, he admitted throwing the gun from his truck. He explained that when the victim's vehicle would not let him pass, he waved his gun at them but denied shooting the firearm. During the investigation, deputies determined Jones had been driving under the influence.
Jones was arrested on charges of two counts of aggravated assault with a deadly weapon, two counts of endangerment, reckless driving, DUI over .08, and DUI in the slightest degree. He was booked at the Camp Verde Detention Center and has since been released on bond.
Employee charged with embezzling
COTTONWOOD-- 31 year-old Sarah Distefano of Clarkdale was arrested last week on fraud scheme, forgery and theft charges.
Cottonwood Police began investigating the incident on January 18 when the owner of Verde Valley Homes and Land Company reported he believed an employee, Sarah Distefano had been embezzling money from his company.
The owner hired outside accountants to look through the company's bank records and it was discovered Distefano had written numerous checks to herself without the owner's knowledge. The incidents began in April 2009 and continued until December 2010. The business's accountants discovered Distefano had written and presented approximately $29,110 dollars in checks during this time period, well in excess of her normal salary and provided documentation to support their findings.
Distefano was interviewed and provided additional information about the investigation. She was arrested on one count each of fraud schemes, forgery and theft and was booked in to the Yavapai County Detention Center and held on bond.
Reward offered for burglary clues
COTTONWOOD - Police are investigating a burglary that occurred at a home in the 200 block of Organ Pipe Road. This burglary occurred on or around Jan. 3. There was an estimated $70,000 in jewelry taken from the house.
Cottonwood Police are following up on current leads, but could also use any assistance from the public. The victim has agreed to give a $1,000 cash reward to anyone willing to provide information to the Cottonwood Police
Department which leads to an arrest.
Contact Detective Sinn at (928) 634-4246, ext. 110, or by e-mail at csinn@cottonwood.az.gov with any information.