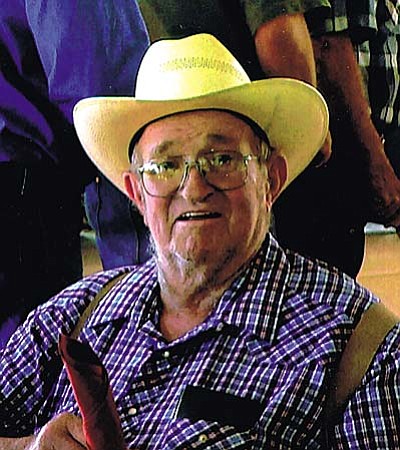 Originally Published: March 31, 2011 12:55 p.m.
John Reddell, 76 of Camp Verde passed away on March 30, 2011. He was an Arizona native and a long time resident of Camp Verde. He was born in Phoenix on January 10, 1935 and attended Scottsdale High School.
He moved to Camp Verde in December of 1959 and since was very active and involved in the community.
John previously was on the Camp Verde Town Council, Camp Verde Parks and Recreation Commission, Verde Valley Water Users Board of Directors, Verde Ditch Board and Verde Valley Fair Board. He was also a long time Verde Valley Little League Coach and Board Member and was dedicated and involved in Camp Verde 4-H for years.
John is survived by his wife of 57 years Lynn Reddell; sons John Reddell Jr. and wife Kara Finch-Reddell, Wayne Reddell, Bobby Reddell and Brett Reddell; grandchildren Jamee Reddell and husband Peter Livingston, John Garrett Reddell, Joshua Reddell, Kathryn Reddell, Kaelee Reddell and Brittanee Reddell and great-grandchildren Devyn Livingston, Isybell Livingston and Alexis Royer.
An open house will be held at the Reddell home on Sunday April 3, 2011 from 1 p.m. to 3 p.m., 160 Charolais Drive, Camp Verde to celebrate John's life. John, Dad and Pa-Pa will be deeply missed by his family.
Information provided by survivors.
More like this story