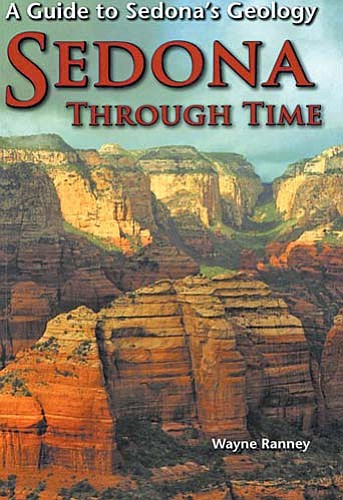 Originally Published: May 4, 2011 11:54 a.m.
Regional geologist, author and guide, Wayne Ranney will present a special lecture on the ancient landscape of Sedona and Red Rock Country on Saturday, May 7, 2 p.m. at The Well Red Coyote.
Sedona is located in one of the most beautiful parts of the American southwest and its scenery is derived from its multitude of colorful rock layers. The red sandstone and white limestone in this area reveal a story of wind-swept sand dunes, tropical seas, and ancient rivers that helped create this landscape.
Join Wayne Ranney as he tells of the many ancient landscapes that once existed here. His lecture, "Ancient Landscapes of the Sedona Region" will inspire and enchant your senses and he will be signing copies of his books after the talk.
Wayne Ranney is the author of CARVING GRAND CANYON, SEDONA THROUGH TIME and (with Ron Blakey) ANCIENT LANDSCAPES OF THE COLORADO PLATEAU. He is an author, geologist, and river and trail guide who loves to share his passion for geology and earth history with anyone who is curious about our planet.
The Well Red Coyote is located at 3190 W. Highway 89A, at the corner of 89A and Dry Creek Road. For more information, call 282-2284 or go to www.wellredcoyote.com.