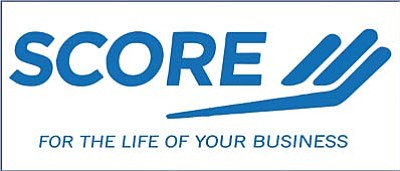 Originally Published: May 17, 2011 12:30 p.m.
Question: I have a home based business that is growing. That's good for the bottom line, but I find myself falling behind in some areas. Do you have any suggestions on how I can efficiently manage my tasks?
Answer: Having your own home-based business can provide you with flexible schedules, no office rent or daily commute to work. It allows better coordination of work and personal appointments and you can be casual almost day every day! But, without good time management, you risk the "Domino Theory" of deadlines; one business task slides, forcing you to play catch up while still meeting your other responsibilities until you are snowed under. Soon you could find yourself facing the same stresses you hoped to escape by becoming self-employed.
According to Verde Valley Business Coach Mary Cravets (www.FindYourVAHere.com (928) 300-6739), "In my experience, the top two mistakes people make in time management have to do with when and how they put together their task list. The first mistake is compiling the task list first thing in the morning. Productivity and focus are increased by simply creating the list the night before, and identifying the top priority task. When you do this, you set up your day for success by starting it with focused, specific action."
"The second mistake," Cravets emphasizes, "is putting too many tasks on the list, which sets you up for failure and leaves you feeling deflated. To avoid this, jot down the approximate time it will take you to accomplish each task. If the total time exceeds the hours you have available in the day, move a few tasks to the following day. With just these two small adjustments to your routine, you can significantly improve your productivity – not to mention the way you feel about your business!"
Follow these ideas to make time work for you.
• Prepare a weekly (or even daily) prioritized to-do list. Toward the end of each week, think about what assignments and deadlines require attention within the next five to seven days. Write them down, to set priorities and determine appropriate time slots. Update as the week progresses. If something comes up, like a meeting with a new client, you are then better able to work this into your schedule.
• Log daily activities. From the time you begin work each day, write down everything that happens: the work you do, incoming and outgoing phone calls, interruptions, and breaks. You'll soon see a pattern of efficient and inefficient activities, your most productive periods, and other trends. With this information, you can adjust your work schedule to maximize productivity and identify interruptions that can be minimized or eliminated.
• Analyze your customers' schedules. "Normal" business hours are still the rule for most of us. But, some of your clients may be in other time zones or may not be in 'normal' businesses, requiring you to be available at unusual hours. Plan accordingly, and remember that there are no such things as lunch hours or comp time when a client calls with an urgent need.
• Set aside time for business development and administrative tasks. The above steps also reveal periods when business is light (e.g., early morning). These are ideal opportunities to check e-mail, take care of routine tasks, and plan your upcoming work schedule. Also, set aside a time each day for marketing related activities.
Getting sound advice on issues facing today's small businesses is important for long term success. Register now for the first session of SCORE's Business Plan Workshop for the Verde Valley that begins Saturday September 9, 2011. Cost of the series is $90 for two participants from a single business. Contact Northern Arizona SCORE today if you don't yet have a SCORE counselor. Today is a good time to start to build that mentor relationship. To learn more, contact Northern Arizona SCORE at 800-776-9859 or email us at score@northlink.com or visit our website at www.scorenaz.org
Northern Arizona SCORE (N AZ SCORE) is pleased to announce that the dates have now been finalized for a Comprehensive Business Planning Workshop to be presented this June in Cottonwood, Arizona.
The Business Planning Workshop is designed for entrepreneurs planning to start a new business venture as well as those already operating a business who may not have a Business Plan or for those who want to expand and improve their existing Business Plan. This workshop consists of six general topics, including Business Basics, Defining Your Market, Financial Projections and Financial Statements, Marketing, and Creating an Operational Plan. Register at www.scorenaz.org
The workshop sessions will be held for three consecutive Saturday's; June 4, June 11 and June 18 from 9 a.m. until 2 p.m. at the Business Assistance Center, located right next to City Hall in Old Town Cottonwood at 821 N. Main Street, Cottonwood. Seating is limited to 15 people and costs $90 for two people from the same business.
Over the last year, N AZ SCORE, a resource partner of the Small Business Administration (SBA), has been expanding its services into the Verde Valley. Partnering with the Camp Verde, Cottonwood and Sedona Chambers of Commerce and the Business Assistance Center has enabled SCORE to bring many resources to the small business entrepreneurs in the greater Verde Valley area.
SCORE was founded in 1964 as a national organization and is the Non-Profit, volunteer arm of the Small Business Association (SBA). N AZ SCORE established in 1984, covers Yavapai, Coconino and Mohave counties and supports about 40,000 small businesses located throughout the three county area. Currently it has 797 active clients and in 2010 its volunteer counselors participated in 910 counseling sessions and held 142 educational workshops with 1,800 clients attending the various sessions.
Bruce Hershman, who will be co-presenting the workshop, has been a SCORE counselor for over four years. He began a business selling auto parts, retail and wholesale, eventually selling his business to become vice-president of a national auto parts firm.
Co-presenter Giorgio Cagliero, the new Verde Valley Center Director, after graduation from college, went to work for a short time for NATO. But he had a dream and with a partner began a company that developed portable computers. Over six years, and from its lowly beginnings in a one bedroom apartment, it grew to a $30 million a year business. Eventually, Giorgio moved to San Diego, Calif, where he purchased an airplane maintenance company. He expanded it to a $2.2 million a year business and when he sold in 1996 it was a $10 million a year operation. Now Bruce and Giorgio are bringing their expertise and entrepreneurial spirit to the businesses of the Verde Valley.
Don't miss this great opportunity. To register for this workshop, or for more information, contact N AZ SCORE at 1-866-779-4829, or visit our Web site, www.scorenaz.org, or email us at scoreoffice@scorenaz.org.
More like this story