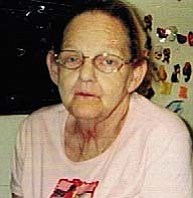 Originally Published: November 3, 2011 1:01 p.m.
Mildred L. Thompson, 72, of Cottonwood, Arizona, died peacefully in her home on Saturday, October 22, 2011 at 2:00 am.
Mildred L. Thompson was born February 3, 1939 in Briesben, New York, to William and Kay Stancell.
Mildred moved to Seville, Florida where she met her first, and late, husband Lawrence E. Bennett. Mildred and Lawrence had four children, Judy, Eddie, Katie and Brenda. In 1963 the couple and their children moved to Fairbanks, Alaska. Mildred worked as a long distance dispatch operator for Southern Bell for 8 plus years. In 1977 the couple divorced, and Mildred set her sights on Arizona. Living in Cottonwood, Mildred worked as a single mother at Whiting gas station for 3 years before moving into a position at Marcus J. Lawrence Hospital as a dietitian. In 1981 she met an amazing man and in 1983 she married him, Urias Thompson Jr. Urias and Mildred began building their life together. They often traveled and enjoyed each others company. Over the years, Mildred has volunteered at St. Vincent De Paul and at the Cottonwood food bank.
Mildred enjoyed watching her grandchildren and great-grandchildren grow, spending time with family and friends, gardening, watching baseball and her daily visits from her son-in-law, Ronnie Socash.
Mildred Thompson is survived by her loving husband Urias Thompson Jr., children Judy Dunham, Eddie Bennett, Catherine Hodgson, Brenda Sander and Loretta Socash. Also by 22 grandchildren and 4 great-grandchildren.
A personal family gathering to celebrate her life will take place on November 19, 2011.
An online guestbook is available at www.westcottfuneralhome.com.
Information provided by survivors.
More like this story