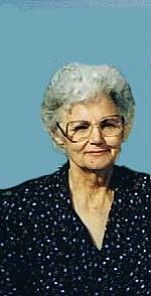 Originally Published: October 1, 2011 12:05 p.m.
Elena L. McGuire, 88, of Clarkdale died September 27. She was born December 31, 1922 in Grand Saline, Texas, the daughter of Ernest L. and Dora L. Carter.
She attended Rutherford College. She worked for Southern Bell for 44 years.
Mrs. McGuire had been a member of the Elam Road Baptist Church near Dallas, Texas. Her hobbies included music, gardening and reading.
She was preceded in death by her husband Thomas W. McGuire. She is survived by her son, Lang McGuire (Pauletta) of Clarkdale; two grandchildren and two great-grandchildren.
Funeral services will be held on Tuesday, October 4 at the Clarkdale Baptist Church at 11 AM. Burial will be in the Valley View Cemetery in Clarkdale.
An online guestbook is available at www.westcottfuneralhome.com.
Information provided by survivors.
More like this story