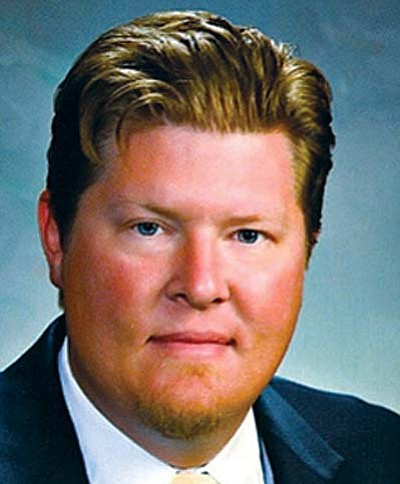 Originally Published: April 5, 2012 2:30 p.m.
PHOENIX -- House Speaker Andy Tobin has made portions of the building off limits to Tucson Rep. Daniel Patterson.
Tobin told Capitol Media Services that Patterson's key card has been deactivated. That means he is allowed only into the areas of the House accessible to other members of the public, meaning the hearing rooms, lobby and the gallery.
The only exception, the speaker said, will be if and when Patterson shows up to vote on measures before the full House. At that point, Tobin said, the Democrat-turned-independent will be allowed to go to his desk on the House floor, cast his votes -- and then leave the chamber after the day's business is done.
But the moves still do not satisfy Minority Leader Chad Campbell. He wants Patterson out of the building, entirely, except for floor votes, until the House votes on whether to expel him.
Tobin acknowledged that some lawmakers of both parties have had run-ins with Patterson, even telling a special investigator hired by the Ethics Committee of times they felt threatened. But the speaker said further restrictions are unnecessary.
He pointed out that Patterson already has asked to be excused from attending for the rest of the week. And Tobin said the Ethics Committee could act as soon as this coming Tuesday on the recommendation in the investigative report that Patterson be expelled, with the full House able to review that soon after.
Earlier this week, Tobin moved Patterson out of the first-floor office complex that he had shared with three other Democrats. His new office is on the third floor -- and outside of the area restricted to lawmakers and their staff, with Patterson no longer having access to that area.
Tobin said it would have been improper to leave Patterson, who reregistered as an independent on Monday, sharing space with Democrats. But the speaker also conceded the move "makes everyone in the (office) quad less tense.'
Patterson has denied being a threat to anyone and is fighting the expulsion recommendation.
More like this story