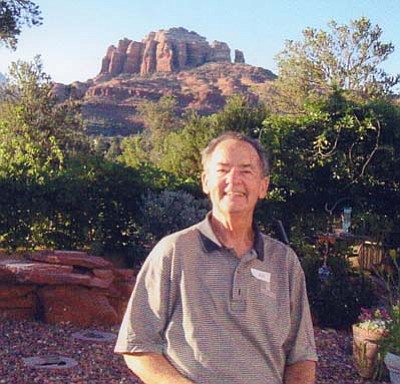 Originally Published: April 17, 2012 1:09 p.m.
William Paul Ritter Jr., 70, (Bill, "Wild Bill") of Sedona, passed away April 6, 2012. He was born Nov. 23, 1941 to Mary Jane and William Paul Ritter in El Paso, Texas.
He graduated from Judson School in Scottsdale, AZ and attended ASU. After college, he ran production for Royal Crown Cola and Silvey Products Company until the mid 1970s when he was tragically injured. In the early 1980s Bill moved to Sedona, Arizona where he resided until his death.
Beginning at age 14, Bill became a talented restorer of vintage Ford automobiles. He was co-founder of the Arizona Classic Thunderbird Club and was an important founding member of the Ford Falcon Club and was active for many years.
Bill was preceded in death by his mother Mary Jane Ritter, his father William Paul Ritter, Sr. and his sister Janie Ritter.
He is survived by his son Robert Ritter (Elaine), daughters Melinda Ritter (Steven) and Bonnie Kuehner (Noel), sisters Patsy Tait (Tom Sr.) and Kathy Ritter as well as grandchildren Maggie, Alyssa and Anthony Ritter.
Bill will be greatly missed by his family and many friends. A celebration of his life will be held at a later date. Memorial contributions may be made in his honor to the Kids Wish Network or a charity of your choice. An online guestbook is available at www.westcottfuneralhome.com.
Information provided by survivors.
More like this story