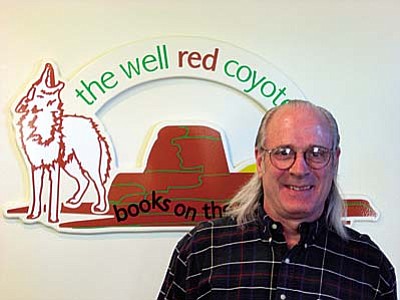 Originally Published: April 30, 2012 8:05 a.m.
In this new and interesting, and yes brave, new world of book publishing, the lines between publishing a book and printing a book have become blurred.
Publishing a book requires a publisher (other than the author), an editing process (other than the author) and a distribution network (other than Amazon). The publisher is the middle-man, as is the bookstore, between the author and her/his ultimate readers. The author does not pay the publisher; rather the publisher pays the author an advance and royalties for sales of the book.
Printing a book requires a computer and an internet connection. The author contracts directly with a book printer, who delivers the finished product back to the author for distribution. The author pays the printer for the books and keeps whatever sales proceeds may be generated.
The inherent advantage that a published book has over a printed book is that the former has to go through a selection process and an editing process, whereas the latter, all too often, is printed without any objective quality control, just the subjective self-editing of the author.
I'm not suggesting that all traditionally published books are good and that all self-published books are bad. Not even close. But in my experience as a book seller and a book reader, there are far more "bad" books printed than published.
And, as I've written here several times in the past, the great majority of printed authors are not book readers. Most of the daily (yes, daily!) solicitations to stock a book at our bookstore come from printed authors who have never before set foot in the store, not even to browse. It is only now, when they have a book with their name on it, do they see some potential value in the existence of a bookstore.
Stephen King had two very important things to say about the relationship between reading and writing:
• "If you don't have time to read, you don't have the time (or the tools) to write. Simple as that."
• "If you want to be a writer, you must do two things above all others: read a lot and write a lot."
Unfortunately in this brave new world, we don't always apply the same standards to writing that we apply to other art forms. The painter who has never before painted does not get a gallery show just because she/he can put colors on canvas. The musician who just learned to play three chords on a guitar does not get booked for a world tour. Yet many people think they can write a bestselling book on the first try.
Kris and I are very open to self-published authors at our bookstore. We have hosted a great many of their book launches and have stocked even more of their books. A quality book, regardless of published or printed, will find a readership and we love helping these authors find it.
A few weeks ago, a local author dropped off a copy of his book for me to review and hopefully stock. When I started reading it, it was clear that he didn't know how to write a novel, having violated two important rules about dialog and point-of-view on the very first page.
It didn't get any better from there. When he returned a few days later, I simply told him that I didn't think the book was for us, not wanting to embarrass him in front of a store full of customers. He took his book, stormed toward the door and shouted, "I hope you go out of business!"
Welcome to the brave new world.
Or, as Stephen King also said:
• "You cannot hope to sweep someone else away by the force of your writing until it has been done to you."
Joe Neri is the co-owner of The Well Red Coyote bookstore in Sedona. He can be contacted at (928) 282-2284 or books@wellredcoyote.com.)
More like this story