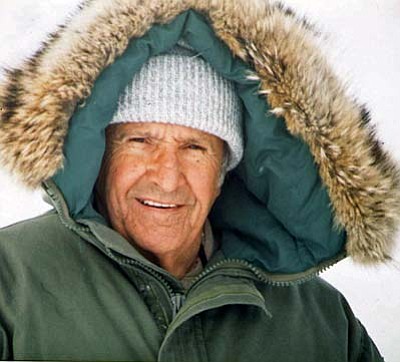 Originally Published: January 19, 2012 1:05 p.m.
Raymond S. Wolsieffer 1918-2012. Mr. Wolsieffer was born on November 30, 1918 in Salina, Kansas. He was a veteran of World War II and worked for the Union Pacific Railroad for 42 years. He was a member of the Salina V.F.W.
Survivors include daughters Edith Marie Tucker of Mesa, AZ, Anne Conway of Sedona, AZ, sons Raymond Wolsieffer, Jr. of Phoenix, AZ, Douglas Wolsieffer of Addison, TX, and his brother John Wolsieffer of Salina, KS. He has 8 grandchildren, and 13 great grandchildren. Ray will be laid to rest in Kansas.
Bueler Cottonwood Funeral Home assisted the family with arrangements.
Information provided by survivors.
More like this story