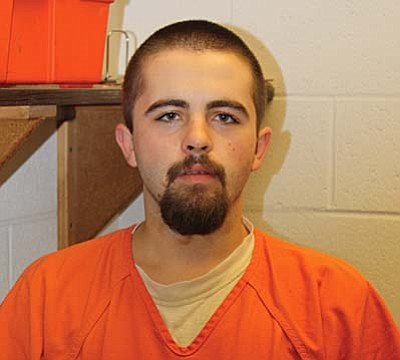 Originally Published: January 31, 2012 2:11 p.m.
CAMP VERDE -- Joshua Wayne Curtis, 19, charged in last September's armed robbery of a Cottonwood gas station on State Route 260 near Wal-Mart, and theft from the Sonic and Little Caesar's and other felony crimes, apparently is willing to reach a settlement plea.
His attorney, Matthew Springer, told Judge Michael Bluff that the agreement is being negotiated and is not yet finalized.
Monday, Bluff set a settlement conference to fix the term March 12.
Curtis was identified and charged on the armed robbery after he was already in the county jail on another charge.
The young man is actually facing the judge on four separate active cases of multiple felony offenses, ranging from trafficking in stolen property and possession of methamphetamine, to forgery, burglary, theft of a firearm, plus the armed robbery.
The plea would consider the total of 20 charges against Curtis.
More like this story