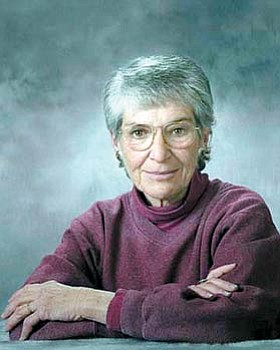 Originally Published: May 12, 2012 2:20 p.m.
The League of Women Voters has changed its name to officially recognize that its membership and its voter service activities reflect the entire Verde Valley.
Following a vote of the membership at its annual meeting on May 5, the new name is League of Women Voters of Greater Verde Valley (LWV-GVV).
The local league began in 1972 as "Sedona Local Government in Coconino & Yavapai Counties" with a few members interested in good government.
In 1988, the group became part of the national League of Women Voters and was officially recognized as the LWV of Sedona-Oak Creek in 1990. In 1998, the name was changed again to LWV of Sedona-Verde Valley.
"Now, 40 years later, with the growth in the Verde Valley, the League's continuing support for regionalism, and the impacts of redistricting, the time is right to adopt a more expansive name," said Ellie Bauer, president.
The League has long worked with all Verde Valley cities, towns and unincorporated communities to moderate forums, facilitate community planning, study issues, and host educational meetings.
"The new name better describes how and where we actually operate," Bauer added.
This year, all League activities are focused on voter registration, candidate forums, ballot issues and elections. With a doubling of congressional, legislative and county districts encompassing the Verde Valley, the League will likely host twice as many forums as in the past.
As a sector partner of the statewide Sandra Day O'Connor House Centennial Voter Engagement Project, the League is now working with many others throughout the Verde Valley to increase voter registration, encourage civic action and expand citizen participation in the 2012 election cycle.