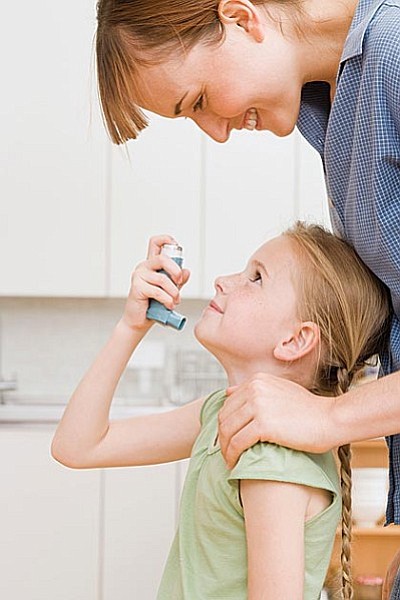 Originally Published: August 22, 2013 12:09 p.m.
Asthma is primarily related to an inflammation of the airways in your lungs that makes breathing difficult.
More than 18.9 million adults in the U.S. have asthma. In Arizona, it's more than 600,000 people, which includes 100,000 children.
Across the country, asthma is responsible for almost 2 million emergency room visits and 479,300 hospital stays, according to 2009 numbers from the Centers for Disease Control. It caused 3,400 deaths in 2010.
Asthma causes the muscles of the bronchial walls to tighten and extra mucus is produced, causing airways to narrow. Symptoms include coughing, wheezing, shortness of breath, tightness in the chest and mucus production. Although there is no cure, asthma can be managed.
According to the American Lung Association of Arizona, its association with offices in Phoenix and Tucson funds research that explores causes, treatments and cures for asthma. The lung association also provides direct services to people with asthma. Education programs including Open Airways for schools and Camp Not-A-Wheeze, the only camp in Arizona for kids with asthma, helps children learn to take control of their asthma. The association can be reached toll free at (800) 586-4872.
Asthma patients have moved to Arizona over the years hoping the dry air would mitigate their symptoms. This, along with higher humidity and increased pollen and air pollution, may be driving the state's incidences of the respiratory condition.