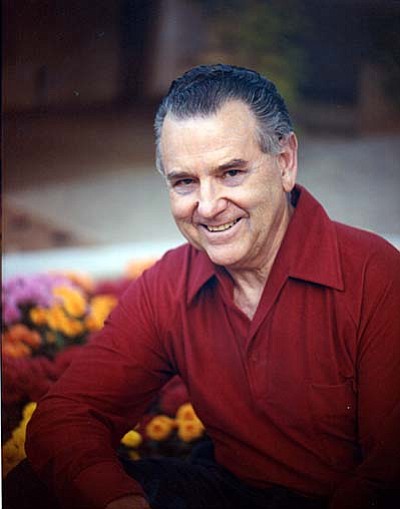 Originally Published: January 26, 2013 1:11 p.m.
Lester Lloyd Guthrie, 93 of Cottonwood, passed away on January 20, 2013. He was born on May 26, 1919, in Woodward County, Oklahoma, to George and Alma Hazel Guthrie.
Lester served his country during WWII and received the Bronze Good Conduct Medal. He worked as a Sears Service Tech for 13 years in California; retired and became a Sedona Art Gallery owner and Frame Shop owner for 24 years then retired to Peoria until December 2011 and moved to Cottonwood.
Lester became self-taught after the 8th grade. Lester loved to travel. He loved to play golf and was looking forward to playing all the courses in Hawaii when he gets to Heaven.
Lester was preceded in death by his parents Hazel and George; wife Mildred Guthrie; step-daughter Shirley Sexton and granddaughter Kathryn Campbell. He is survived by daughters Virginia Campbell (Norman) of Sagle, Idaho and Connie Hollon (Harold) of Cottonwood; step-son Stanley Sexton (Diane) of Capistrano Beach, CA; 9 grandchildren; 28 great-grandchildren and 14 great-great-grandchildren.
A private family memorial service will be held at a later date.
An online guestbook is available to sign at www.westcottfuneralhome.com.
Information provided by survivors.
More like this story