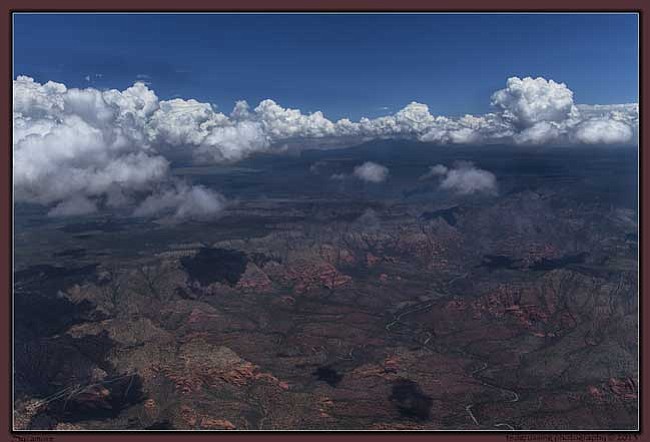 Originally Published: July 15, 2013 1:17 a.m.
I guess...eventually I have to quit staring at the photo and send it out, so here goes. I took this shot Saturday re-shooting areas I have shot many times before, but experimenting with altitude to improve on the shots already in the catalog. I like this shot of Sycamore Canyon from somewhat above cloud base ... it just feels right. The San Francisco Peaks are wreathed in clouds and Sycamore Creek appears dry as it comes down through the canyon. The clouds are gentle and soft. And I can spend hours playing with them ... fun stuff.
Rather than flying I pursued plants in search of meaning and purpose (weeds) and pulled them from the soil; rake the rocks and now the yard is looking fairly good ... that is good too.
Busy day coming up and it is good too. So cheers and have a wonderful day. Share your joy and return glances with a smile ... let it spread across your face.
Ted
More like this story