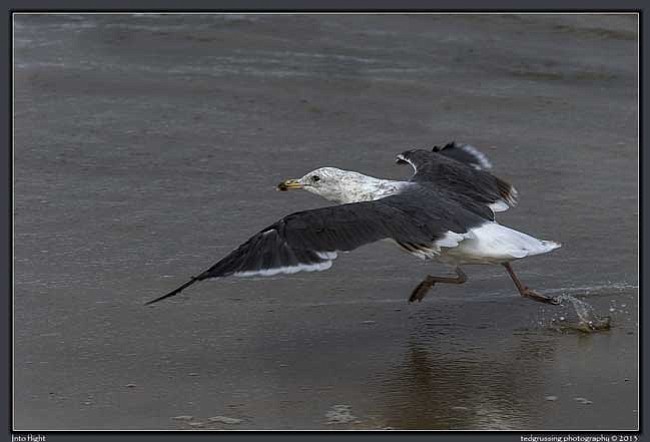 Originally Published: July 30, 2013 11:43 a.m.
Off...and running ... into flight. I took this shot on the beach yesterday morning before I drove back to Sedona and home to One and in a little while I pick Corky up and bring her home. It was a fun few days and mostly I just visited places and reminisced on all the years that Cork and I spent in California and the beach and ocean were a big part of life for us. Our kids spent a lot of time there and Corky and I biked about ten miles along the beach every morning before she would go in and open up the law office. I would wander in a little behind her ... she ran the place ... we had a lot of fun.
This was the last step before the seagull took to flight skimming the surf. After two mornings of a heavy marine layer, yesterday was terrific with some sun relatively early.
Good to be home and time to get a few groceries before I pick Corky up. Hope you are having a terrific day and share what beauty you find ... it is everywhere ... a smile or two would be nice too.
Cheers
Ted
More like this story