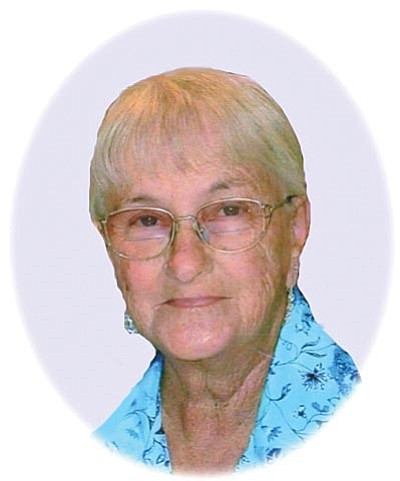 Originally Published: November 9, 2013 1:48 p.m.
Betty A. Johnston, 82, of Cottonwood died October 27, 2013.  She was born on December 7, 1930 in Roby, IL to Wilbur and Faye Waters.  Betty grew up to be a wife and mother.  She went to meet the Lord peacefully surrounded by many of her family and friends.  She was dearly loved and will be greatly missed by us all.
Betty was preceded in death by her husband, Robert Johnston.  She is survived by her sons, Robert (Jenny) Johnston of Dayton, NV and William Johnston; her daughters, Barbara (Don) Robertson of Tacoma, WA, Beverly (Robert) Shatter of Cambridge, MD, Bonny (Charles) Spiteri of Cottonwood and Brenda Dewar; her sister, Sandra Seeber of Clarkdale, AZ; 20 grandchildren and 33 great-grandchildren.
Services have been held.
An online guestbook is available to sign at www.westcottfuneralhome.com.
Information provided by survivors.
More like this story