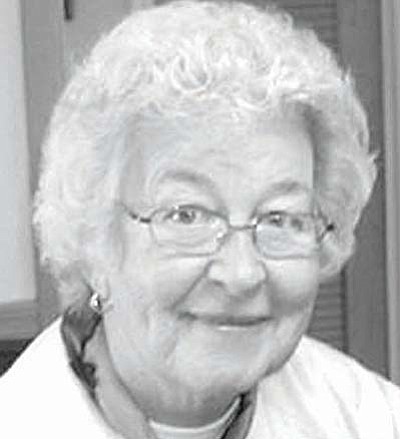 Originally Published: April 27, 2014 7:12 a.m.
Jean Stranger, 82, of Cottonwood, died April 23, 2014, in Cottonwood.  She was born November 20, 1931, in Coeur d'Alene, Idaho, the daughter of Harold and Dora Bonner.
Jean attended school in Coeur d'Alene and in Kellogg, Idaho, prior to marrying the love of her life, Bill Stranger, in 1947.  In 1962, she and her family moved to Flagstaff, where together Jean and Bill owned and operated the Copper Lantern Cafe, the Copper Lantern Corral, and Nana's Gift Nook.  They moved to Cottonwood in 1984, and for several years ran the Village Wardrobe.  Some of Jean's best memories were of the years that she and Bill traveled the roads of Wyoming, Montana, and Idaho, as owners of Turkey Feather Traders, where they could take a few days off and she could practice her passion, stream fishing for "Brookies."
Jean loved her family most of all and her presence in their lives, as well as her friends', will be greatly missed.  She is survived by her beloved husband of 67 years, Bill Stranger.  She was the proud mother of three daughters, Julie Smith (Kermit) of Flagstaff, Ginger Bates (Bob) of Cottonwood, and Marsha East (Randy) of Cottonwood.  She was called Nana by 7 grandchildren, 14 great-grandchildren, and 1 great-great grandchild, as well as being a loving Auntie to numerous nieces and nephews.
A private, family memorial picnic will be held at a later date.  Memorial contributions may be made to Northern Arizona Hospice, 203 S. Candy Lane, Suite 10A, Cottonwood, AZ 86326, or to a charity of your choice.
An online guestbook is available at http://www.westcott-funeralhome.com/.
Information provided by survivors.
More like this story