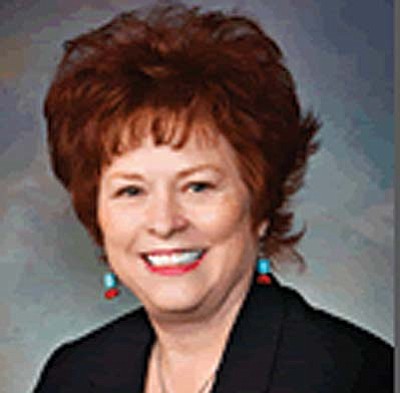 Originally Published: August 16, 2014 12:40 p.m.
Responding to calls from constituents and colleagues, Navajo County Supervisor Sylvia Tenney Allen declared her intention to replace the late Sen. Chester Crandell as the Republican Party nominee for State Senate representing Legislative District 6 at the State Capitol.
An Arizona native, Allen is a former state senator.
She served in leadership positions at the Arizona State Senate, including President Pro Tempore. She also served as chairman of the Border Security, States' Rights and Sovereignty Committee, and served as a member of the Education, Rural Development, and Appropriations Committees.
"Senator Crandell was a dear friend of mine," Allen stated. "His loss is a tragedy for the residents of northern Arizona, who had grown to appreciate his folksy humor and principled policymaking. While no one will ever replace him, I am determined to fight for the same issues he stood for: limited government, personal property rights, and a return to the values and principles upon which our great nation was founded."
She has received the backing of District 6 Rep. Brenda Barton, Arizona Republican Party Chairman Robert Graham, State Senate President Andy Biggs and Crandell's widow Alice.
Allen is a resident of Snowflake.
Write-ins can still file until Aug. 20.
Precinct committeemen are to make an appointment on Aug. 30.
Whoever becomes the Republican candidate will face independent Tom O'Halleran in the General Election.