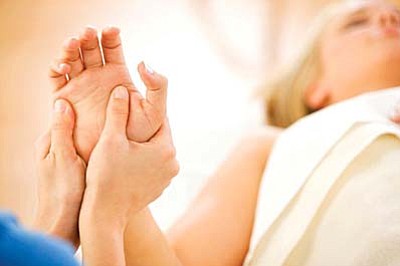 Originally Published: August 18, 2014 9:30 a.m.
Northern Arizona Healthcare's EntireCare Rehab & Sports Medicine Experts in the Verde Valley offers a Stroke Rehabilitation Program tailored to those whose lives are affected by stroke.
Here, a skilled team of therapists works to help stroke survivors restore and maintain their highest possible level of functioning. Individualized treatment plans maximize each patient's recovery potential and play an important role in the rehabilitation process.
• Physical therapy improves function, ambulation, strength and balance, so patients can achieve and maintain optimum activity levels.
• Occupational therapy helps patients resume daily activities and regain function through specific adaptive strategies.
• Speech and Language therapy evaluates and treats disorders of speech, language, voice and swallowing to help maximize independence and participation in daily activities.
Stroke Survivors Support Group
Sponsored by EntireCare, this free group is open to all stroke survivors, families and caregivers who wish to learn more about navigating life successfully after a stroke.
The group meets from 4 to 5:30 p.m. on the first Thursday of each month in VVMC's Conference Room A, 269 S. Candy Lane, Cottonwood.
More like this story