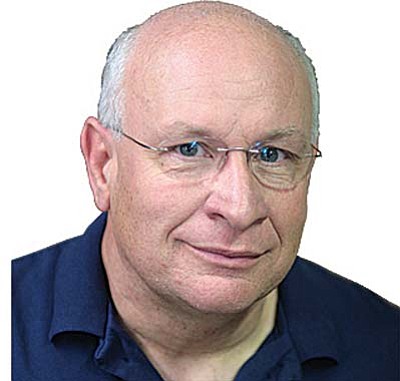 Originally Published: July 24, 2014 1:54 p.m.
By now most of us have come to the conclusion that after 15 years of drought and decades of population expansion the Western United States is experiencing water supply problems that will not be overcome without changing how our water resources are managed. The answers to our current and future water resource issues can only be found by seeking solutions through cooperation and recognition that our economic viability is at risk.
On July 17, Western Resource Advocates released a paper titled: "The Hardest Working River in the West: Common Sense Solutions for a Reliable Water Future for the Colorado River Basin." The report highlights some solutions that may mitigate a projected water supply imbalance on the Colorado River of up to an annual shortfall of 3.9 million acre-feet by 2060. The report highlights that best management water practices are required now and into the future if we are to meet the continuing challenges of providing water to an expanding population in an arid region.
The keys to meeting these challenges are recognizing that solutions must be started now and that we must work together. Some of the solutions that can be adapted to our region are as simple as increased savings of water through landscape irrigation and native plant selection. More costly infrastructure solutions such as reuse of wastewater and gray water for irrigation and aquifer recharge will be more costly and require time to implement. There is also a need to recognize that energy production uses large amounts of water in order to produce the energy we use in our daily lives.
When deliberating about energy production we primarily think about how conservation can help us save money on our monthly bills. Since energy uses vast amounts of water for cooling purposes at generation plants energy conservation actually saves large quantities of water. Our nation is in the middle of a debate on the value of alternative electrical generation methods such as solar, wind and geothermal. While electrical generation using these methods may cost more these alternatives use much less water than coal, gas and nuclear generation.
There is continuing discussions concerning the amount of water food production uses in the arid west. Up to 70% of Colorado River water is used for agriculture. Due to the continuing need to maximize their water resources farmers throughout the West have instituted best management practices. As a nation and region we need to have a discussion on how best to use the extensive water resources needed in food production. We must always remember that as our population grows we will require more food. Many of the nations that are currently exporting food also are facing increasing water supply issues.
Water supply solutions must be part of an ongoing national dialogue on how best to use our nation's valuable natural resources. We cannot afford to view our water resources in a myopic way. The debate must include the needs of increasing population, food production, energy needs, recreation, wildlife and other environmental factors.
While the Verde River Basin has some commonality with the Colorado River Basin water supply issues we are also challenged by our dependence on groundwater for our personal, agricultural, and surface water needs. The most important issues we share are our need to address water supply issues now and to start a process based on solutions now and into the future.
When contemplating the water issues facing the West we should not be thinking of the saying, "Don't worry be happy." Instead we should be facing these issues now so in the future we will be happy we met these challenges and in the process secured our economy, preserved our water resources and quality of life.
For additional information on the Verde River Basin Partnership or water issues please to the Partnership's website at vrbp.org and visit us as Facebook.com/verderiverbasinpartnership.
Tony Gioia is the vice chairman of the Verde River Basin Partnership