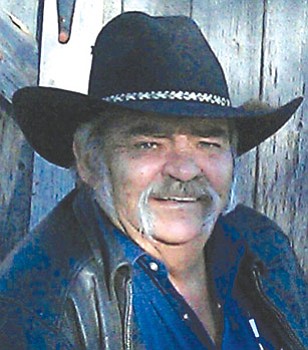 Originally Published: June 14, 2014 11:56 a.m.
Hamilton, Curtis Gene: 1947-2014
Curtis Gene Hamilton, 67, went to be with the Lord at his home in Camp Verde, AZ on May 24th, 2014. Curtis was born to the late S. Paul and S. Joveta Hamilton in Corona NM and raised in Bosque Farms, NM.Curtis hung his hat in Texas and California but eventually anchored his roots in Arizona.
Curtis is survived by his sons Collin (Renee) of Flagstaff, Tyler of Jerome, Stantan of Camp Verde and his beloved dog Lita. He is also survived by his three grandchildren whom he cherished and loved, Chase and Ashlee Hamilton and Cody Riepe, all of Flagstaff. Curtis is survived by his siblings Uleta Hamilton, Marvin (K.C.), and John (Martha) Hamilton. Curtis is preceded in death by his parents as well as his oldest son Hayden Hamilton.
Curtis was among the last of a breed of ornery old Cowboys but had a heart as big as the moon, and his horsemanship being well known by many. Curtis was a lifetime member of the VFW and the American Legion helping with many events over the years. Curtis loved sharing his passion for hunting and fishing with his four sons. Curtis had some amazing abilities. He enjoyed teaching his sons many of them such as shooting, working on vehicles and having a healthy appreciation for the outdoors.
Curtis was employed as a welder most of his life, spending many years with Transwestern Pipeline. Curtis put himself in your shoes even though he only had "one" himself. He had a big heart and would do anything he could to help even if he just met you. He would literally give someone the shirt off his back. He will be greatly missed by his family and friends.
Services will be held on Saturday August 2, grave side at Clear Creek Cemetery, in Camp Verde, at 11 am. Followed by a memorial luncheon at noon, VFW # 6739 located at 377 W State Route 260, Camp Verde.
Information provided by survivors.
More like this story