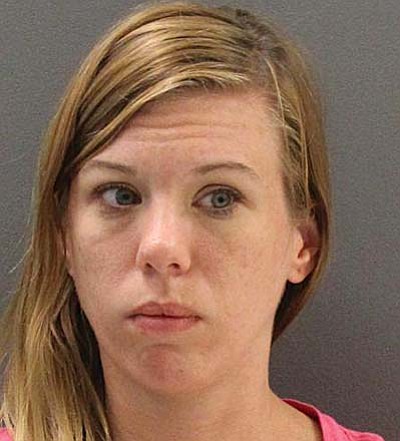 Originally Published: October 9, 2014 1:48 p.m.
PRESCOTT VALLEY -- About 5:30 p.m. Monday, Prescott Valley Police converged on the Shell Gas station in the 8200 block of State Route 69 on a report that a man was using forged and stolen credit cards.
An officer observed the suspect and a woman leaving the station in a white 1992 Toyota 4 Runner and made a traffic stop. The driver, 33-year-old Bobby Allen Wilson, attempted to use another person's identity. Officers also discovered he had fictitious license plates on the truck, apparently to cover the fact that it was stolen from Oregon.
Police learned that Wilson and his girlfriend, 30-year-old Sarah L. Farley, both of Redding, California, had been using stolen credit cards throughout Northern Arizona. They were both arrested and booked into Yavapai County Jail: Wilson on nine felonies including motor vehicle theft, fraudulent schemes, and forgery. Farley was charged with fraudulent schemes and possession of drug paraphernalia, both felonies.
A third passenger, 61-year-old Kenneth R. Patton of Camp Verde, was found in possession of drug paraphernalia and an open container of liquor for which he was cited and released.
More like this story