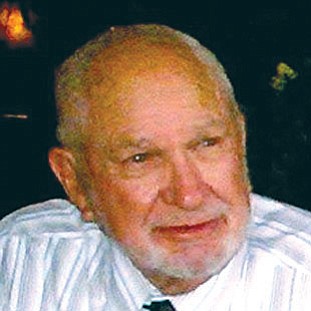 Originally Published: September 4, 2014 11:01 a.m.
Gail Jobe, 103 years of age, passed away on August 7, 2014. He was born in Fulton, Kansas, on June 5, 1911.
His family moved to Covina, California where they were involved in citrus farming. Gail graduated from Whittier College where he met his wife, Ola Florence Welch. They recently celebrated 78 years of marriage.
In 1952 Gail, along with his brother and father, bought a citrus/cattle ranch in Vista, California. Gail worked on the ranch until his retirement in 1969, when he moved to Sedona.
Gail was a Past Master of the Covina Masonic Lodge, President of Covina Y's Men's Club, member of the Calavo Avocado Advisory Board, member of the Vista Town Council, member of Farm Bureau and served on the California Housing Commission, representing farm issues. He also served with the Sedona Volunteer Fire Department. He loved hiking, gardening, camping and being with family and friends. He is survived by his wife, Ola Florence.
At Gail's request, there will be no service.
Information provided by survivors.
More like this story