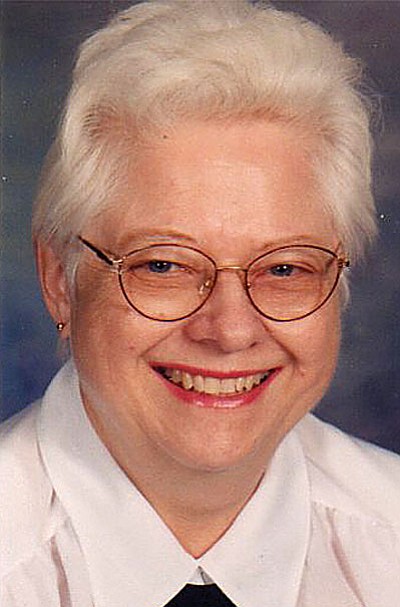 Originally Published: August 1, 2015 12:22 p.m.
Jean E. Taghon Berger Wetzstein, 83 of Cottonwood, went to rest peacefully at home on July 27, 2015. She was born on November 9, 1931 in Mandan, North Dakota to Rose and Fien Taghon.
Jean married Peter Berger from 1952-1959 then married John Wetzstein from 1961 - 2003. She moved to California and then onto Washington State.
Jean is preceded in death by both parents Rose and Fien Taghon; husband Peter Berger; 2nd husband John L. Wetzstein and daughter Jeanette. She is survived by sister, friend and buddy Joan Sterna (John) of Mandan, ND; daughters Susan Severe of Cottonwood, Karen Hansen of Cottonwood and Nancy Horning of Everett, WA; son Jeffrey Wetzstein of Mount Vernon, WA; 4 grandchildren: Shane Leingang of Mandan, ND, Shawn Leingang of Windsor, CO, Marissa Horning of Everett, WA and Timothy Wetzstein of Mount Vernon, WA and 8 great-grandchildren.
Her last few years were spent in Arizona. She was a member of Immaculate Conception Catholic Church.
Jean enjoyed sewing, cards, cooking special things, embroidering, going to lunch impromptu and adult coloring books.
Her children were her main concern and vice versa.
Services will be held in Washington at a later date. An online guestbook is available to sign at www.westcottfuneralhome.com.
(Information provided by survivors)
More like this story