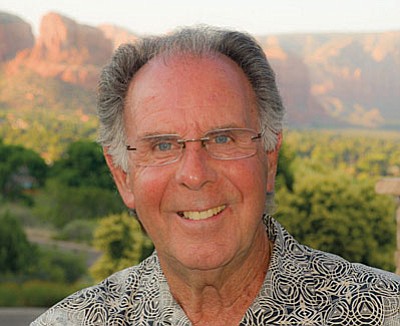 Originally Published: December 24, 2015 3:24 p.m.
Throughout this past year, the Sedona Village Business Association has been promoting several projects benefitting our community, inviting members to respond, and they have. We can now happily announce that two of the major efforts have been accomplished, and progress was made on others for 2016.
In an effort to spread the word about our Village attributes, 10,000 copies of a new Map/Brochure were printed and are being distributed to both locals and tourists from around the world. Every business member of the SVBA has copies available. A list of the SVBA membership can be found online. Note that our website is now www.sedonavillagebusinessassociation.org (changed from .com to .org). We anticipate revising the map/brochure in September of 2016, which is the annual renewal date for SVBA membership. Businesses who join SVBA between now and September will pay a pro-rated membership fee until September, when the next annual membership fee of $120 is due.
The "Lighting of the Village for the Holidays" project resulted in the beautiful lighting of many trees between the first roundabout at the exit to the Sedona Hilton Resort and the last roundabout at the Circle K. The project was made possible by the cooperation of the Arizona Department of Transportation, Red Rock Enhancement Maintenance District and Sedona Village Business Association. Some businesses created their own light displays on trees and buildings for the one and a quarter mile stretch along Hwy 179. These lights will continue to welcome visitors and charm locals until the 15th of January. Hopefully next year, with further support from the community, the project can be expanded.
We are now discussing not only the "Map/Brochure" project and the "Holiday Lights" project for 2016, but several other exciting challenges that are consistent with our mission in the community. A major focus for next year will be new transportation alternatives from West Sedona to Sedona Village (VOC) and vice versa. A committee is being formed to address the opportunities for Special Events in the Village.
Our next monthly meeting is scheduled for Tuesday, Jan. 19, 4 p.m. at the Sedona Hilton Resort, 90 Trail Ridge Drive. We invite you to join us and become a participant in the challenges of making the businesses of Sedona Village a vital and significant "voice" in our community. Please call Ken Rouse at 928-203-6262 for further information.
More like this story